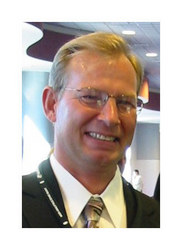 We're thrilled to have Doc Searls present a keynote address during Pubcon Las Vegas 2012
Austin, TX (PRWEB) September 13, 2012
Pubcon, the premier social media and search conference, is delighted to announce that pioneering digital marketing writer Doc Searls, co-author of The Cluetrain Manifesto and one of the world's most quoted bloggers, will present a keynote address during Pubcon Las Vegas2012 on October 15 – 18 at the Las Vegas Convention Center.
Searls, co-author of The Cluetrain Manifesto, the iconoclastic website that became a best-selling book in 2000 and still sells around the world in many languages, including a tenth anniversary edition that came out in 2009, will make his first keynote address to Pubcon audiences.
"We're thrilled to have Doc Searls present a keynote address during Pubcon Las Vegas 2012," said Pubcon and WebmasterWorld founder and chief executive Brett Tabke. "I'm looking forward to hearing Doc and his genuine Internet technology insight," Tabke added.
Searls is an alumnus fellow and from 2006-2010 led Harvard University's ProjectVRM at the Berkman Center for Internet and Society, acts as senior editor for Linux Journal, and his newest book, "The Intention Economy: When Customers Take Charge," published by Harvard Business Review Press, has been met with great acclaim.
Searls, whose writing has appeared in the Harvard Business Review, OMNI, Wired, PC Magazine, The Standard, The Sun, Upside, Release 1.0, The Globe & Mail and numerous other publications, will share some of his vision for the future of online communications with Pubcon audiences this October.
Searls is a University of California at Santa Barbara research fellow at the Center for Information Technology and Society, focusing on work toward a book about the Internet and infrastructure, provisionally titled The Giant Zero.
In addition to running his consultancy, The Searls Group — which has worked with Hitachi, Sun, Apple, Nortel, Borland, BT, Symbian Foundation, Motorola, Acxiom and other leading companies and start-ups — Searls is a marketing, P.R. and advertising veteran, having co-founded Hodskins Simone & Searls in the 1970s. In the late 1980s and early 1990s the firm grew into one of Silicon Valley's leading public relations and advertising agencies, eventually being absorbed by Publicis Technology in 1998.
Searls is a winner of the Google-O'Reilly Open Source Award for Best Communicator, has been named one of the top 100 most influential Internet technology people by eWeek, was named a "2010 Influential Leader" by CRM Magazine for his work on vendor relationship management (VRM), and in The World is Flat, Thomas L. Friedman named Searls "one of the most respected technology writers in America."
Searls, one of the Web's longest-serving and widely-sourced bloggers, will make Pubcon Las Vegas 2012 a must-attend event, joining fellow keynote speakers Dr. Robert Cialdini, professor emeritus of psychology and marketing at Arizona State University, social psychologist, and author of the bestselling book "Influence: Science & Practice," who will present the kickoff keynote address, Google head quality control engineer and webspam team leader Matt Cutts and Shakil Khan, head of special projects at social journal start-up Path and well-known former head of special projects at Spotify.
Register for Pubcon and attend Searls' exciting keynote address at Pubcon Las Vegas 2012 on October 15 – 18, which will be one of the biggest social media and optimization events ever held, with a full day of optional Pubcon Masters Group intensive training.
Learn more and register at http://www.pubcon.com
About Pubcon
Pubcon is a multi-track educational conference hosted by WebmasterWorld. Pubcon, supported by the industry's leading businesses, speakers, exhibitors, and sponsors involved in social media, Internet marketing, search engines, and online advertising, offers an in-depth look at the future of technology presented by the world's top speakers in provocative cutting-edge sessions.
For more information about the conference, contact Brett Tabke at 512-231-8107 or brett at webmasterworld.com
In the U.K., contact Neil Marshall at 512-231-8107 ext 106 or engine at webmasterworld.com
For more details about sponsorship and exhibition opportunities, contact Strategic Marketing Director Joseph Morin at 512-231-8107 ext 104 or joe at pubcon.com