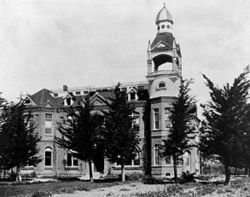 CollegeInfoUSA.com has now started adding helpful resources to it's main blog to keep prospective students updated on the latest trends in the higher learning sector
Clearwater, FL (PRWEB) September 30, 2010
CollegeInfoUSA.com recently added to it's informational offerings by updating prospective students with the latest information on both public and private for-profit Colleges and Universities. The companies main blog is now aimed at keeping up with the ever changing climate in the higher learning sector.
CollegeInfoUSA has updated it's informational include such topics as the recent article that was published discussing the unethical enrollment process that a student was victimized by when she enrolled in a large for-profit nationally accredited university and then tried to transfer her credits to a public university to pursue her bachelor's degree. She stated that the for-profit accredited university misled her when it suggested her credits would be eligible to be transferred to a public school.
The decision to transfer credits from an accredited school to another school, whether private or public, lies solely on the school the credits are being transferred to. In the case where the student completed an associates degree program with a for-profit private school and then tried to transfer the credits to a public school indicates that the public school was partially at fault since they refused to allow the credits to be transferred.
We did some of our own research on this dilemma and contacted the public school's admissions office. We asked the school if they would accept credits from a nationally accredited for-profit school and we were informed that the credits could indeed be transferred.
The media has also recently indicated that for-profit school teachers are paid higher salaries than public schools, but after we did our research we found the opposite to be the case. According to a recent Manhattan Institute study of teacher salaries, * most public school teacher salaries are higher than their comparable private school counterparts.
CollegeInfoUSA.com will aim to be unbiased when they cover such topics. The site allows prospective students the means to gather information on the latest topics directly relating to their higher learning needs. Once a prospective student is ready to gather additional information on a specific area of study, CollegeInfoUSA.com will match the student with the schools that best match their criteria.
###