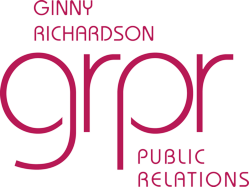 We are committed to help the Young Marines achieve its communication goals through a multi-faceted PR campaign.
Chicago, IL (PRWEB) February 08, 2013
Ginny Richardson Public Relations (GR-PR) announces the addition of the Young Marines to its diverse roster of corporate and not-for-profit clients. GR-PR will support the organization's brand building initiatives, programs, events and services through public relations, media relations, social media and strategic counsel.
Since the Young Marines' humble beginnings in 1959 with one unit and a handful of boys, the organization has grown to over 300 units with 10,000 youth and 3,000 adult volunteers in 46 states, the District of Columbia, Germany, Japan and affiliates in a host of other countries. National headquarters are in Washington, D.C.
The agency's responsibilities include coverage of the Young Marine of the Year's trip to Guam and Iwo Jima for the annual "Reunion of Honor," the Young Marines' participation in Pearl Harbor memorial events and the announcement of the national Young Marine of the Year, among other initiatives.
"GR-PR is a perfect fit for the Young Marines in its efforts to heighten awareness and gain new youth members and adult volunteers," said GR-PR President Ginny Richardson. "We are committed to help this worthwhile organization achieve its communication goals through a multi-faceted PR campaign."
About the Young Marines
The Young Marines is a national non-profit 501c(3) youth education and service program for boys and girls, age eight through the completion of high school. The Young Marines promotes the mental, moral and physical development of its members. The program focuses on teaching the values of leadership, teamwork and self-discipline, so its members can live and promote a healthy, drug-free lifestyle. For more information, visit: http://www.youngmarines.com.
About Ginny Richardson Public Relations
GR-PR is a public relations firm located just outside of Chicago in Hinsdale, IL specializing in media relations, social media, website design and search engine optimization for a wide variety of industries including business, healthcare, not-for-profit, the arts and entertainment. With a 34-year track record of successful results, GR-PR has been honored with dozens of top business and public relations industry awards. GR-PR's goal is to represent a client to the media or the public in a manner that is timely, accurate, professional and, in a word, irresistible. Visit http://www.gr-pr.com