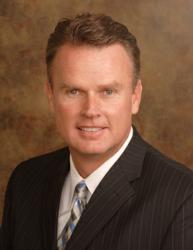 We know how to build a successful case when public transportation causes an accident.
Salt Lake City, UT (PRWEB) January 18, 2012
The personal injury law firm of Craig Swapp & Associates announces that it is now accepting cases of people who are recovering from serious injuries after being in an accident involving public transportation. According to Managing Attorney Craig Swapp, his law firm is specifically targeting accidents that involve buses, light rail, and commuter trains.
"More people than ever are using public transportation. That means more routes and lines are added every month, increasing the likelihood of an accident involving a bus or a train," explains Swapp. "Unfortunately, the heavier size and mass of a bus or train can easily demolish an automobile, causing severe injuries to the driver and passengers, or even death. At the same time, passengers inside a bus or train can be injured if the driver makes a sudden stop or is involved with an accident."
According to Swapp, today's public bus drivers sometimes take risks with their passengers as they attempt to merge with busy traffic patterns in order to stay on schedule. "Because seat belts are not provided, passengers can be injured if the bus is involved in an accident or unexpected stop. With light rail or commuter trains, mechanical problems or logistic mistakes can lead to deadly derailments or sudden stops. Crossing guard intersections have been known to malfunction – putting pedestrians, bicycles and motorists at risk, especially with the quiet nature of today's trains."
If the public transportation is at fault for the accident, the legal issues can be complicated since the public transportation is owned and controlled by a government or quasi-government entity. Says Swapp, "At Craig Swapp & Associates, we know how to build a successful case when public transportation causes an accident. Clients with the strongest cases are usually those who hire an experienced public transportation law firm early."
The Utah personal injury attorneys at Craig Swapp & Associates are experienced with all types of public transportation accidents. Craig Swapp explains, "Bus and train accidents are usually more complex than a typical auto accident. Oftentimes, state and federal regulatory agencies are involved, as well as the operating entity. In addition, you have the involvement of the local government and maybe independent investigators. Our attorneys know how to deal with these complexities and subsequent red tape so that our clients can receive a full and fair settlement from the government."
The Utah Law Firm of Craig Swapp & Associates also has offices in Idaho and Washington. It handles all types of personal injury cases, including car accidents, pedestrian accidents, premise liability, animal attacks, dangerous drugs, defective medical devices, or wrongful death. For more information about Craig Swapp & Associates, visit the firm's website, or call 1-800-404-9000 for a free consultation.
###