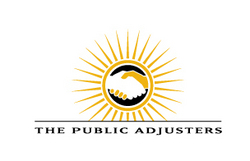 The insurance company adjuster works for the insurance company while a public adjuster works on behalf of the policyholder
Houston (PRWEB) September 19, 2008
The Mobile Claims Unit, owned by Insurance Claim Consultants Inc (ICC), arrived in Houston Friday to assist home and business owners with filing and documenting their insurance claims. ICC works exclusively for the policyholder in cases where a hurricane or other insured peril occurs.
The 40'' Class A motor home, equipped with the latest satellite technology, will travel daily to areas of east Houston that were hit the hardest by Hurricane Ike. Chief Operating Officer, Kenneth Browne, will head the Mobile Claims Unit team and hopes to inform claimants that professionals who are on their side are available to help with their insurance claims.
"The insurance company adjuster works for the insurance company while a public adjuster works on behalf of the policyholder," Browne said. "People must know that the insurance companies will not pay out a penny more than they absolutely have to."
Public Adjusters prepare, document and negotiate settlements on behalf of the policyholder. "Most people are unaware of public adjusters and the service we provide to people in need," Browne said.
According to Browne, ICC has represented more than 10,000 policyholders in the past 20 years, and the firm has never represented a client for which it was not able to garner a settlement higher than the insurance company's first offer.
"I want people to know they have options and professionals on their side -- that they don't have to accept the potential low-ball offers from insurance companies. Hiring an experienced and reputable public adjuster will undoubtedly make a big difference in peoples' insurance claims. I think the Mobile Claims Unit will help get out the word," Browne said.
Public Adjusters in Texas are licensed and regulated by The Texas Department of Insurance.
About Insurance Claim Consultants Inc., dba The Public Adjusters:
Insurance Claim Consultants Inc. has represented the interests of more than 10,000 individuals and business in the last 20 years. The company has a proven track record with claim settlements in excess of $20 million.
###