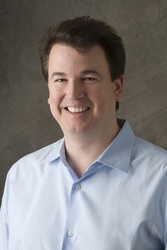 I read a story sometime back on 'happiness lessons' that were being offered to schoolchildren in the U.K., and I was fascinated by the idea
Dallas, TX (Vocus) October 2, 2009
Too often, school curriculums and professional training programs focus on the tools people need to succeed, rather than those they need to be happy, says Scott Baradell, veteran Dallas marketing executive and president of the Idea Grove marketing and public relations agency. But career success doesn't guarantee career fulfillment.
"I read a story sometime back on 'happiness lessons' that were being offered to schoolchildren in the U.K., and I was fascinated by the idea," Baradell says. "So I thought I'd offer a few happiness lessons for aspiring and early-career public relations professionals looking to build fulfilling careers."
Here are Baradell's eight lessons for being happy as a PR person:
1. Always tell the truth -- especially to yourself.
"That doesn't mean you can't represent a client that holds an opinion different from yours," Baradell explains. "It just means that you must present it as the client's viewpoint, not your own. Too many PR practitioners cross this line without thinking about it."
2. Don't work for companies or clients whose products or lobbying stances you detest.
"For example, my firm won't work for a tobacco company, or a company that makes firearms, or one that trashes the environment. It's not worth the ulcer to us," Baradell says.
3. Don't overpromise.
"It's worth investing the time with prospective clients to make sure they have reasonable expectations, rather than promising them the moon to get them to sign a contract. You'll only disappoint them, and yourself, later."
4. Believe in what you do.
"We love helping clients define themselves for their customers, investors, the media and others," Baradell says. "So many companies have great ideas and great people; they just don't know how to get the word out effectively in a market full of noise. When we help a client do that, we feel like Rex Harrison in My Fair Lady. If you don't get a similar feeling, you may be at the wrong agency -- or in the wrong profession."
5. Don't take yourself too seriously.
"If you wanted to take your job that seriously, you should have become a journalist."
6. Stand up for what you know.
"When people of like abilities compete for the same goal, it is usually the confident one -- not the 'lucky' one -- who succeeds."
7. Learn what you don't know.
"Opening your mind to the ideas of others isn't an indication of weakness; it is a sign of intellectual growth," says Baradell. "Listening is learning."
8. Don't talk badly about other people.
"Talking badly about others is a quick-fix way to feel better about yourself; the more lasting way is through your own hard work," Baradell explains. "When you find yourself going ad hominem, think of your mind as being equipped with a pop-up blocker -- and flick those negative thoughts away."
About Scott Baradell
A lot of people claim to be media and marketing experts these days. Scott Baradell's claims are backed by experience. As a Dallas marketing executive, he led the corporate communications departments of two Fortune 1000 companies. As an entrepreneur, he wrote the business plan for his own venture-backed startup. And as an online marketing consultant, he created a pioneering marketing blog that has been cited in books and has influenced some of the top bloggers on the scene today. Now, he brings his unique combination of old-school experience and online savvy to help you energize your company's marketing efforts for today's new era. Learn more at http://www.baradell.info or http://www.ideagrove.com .
# # #