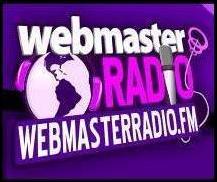 The Hook with Katie Kempner
New York, NY (PRWEB) April 24, 2007
For the second year in a row, the Public Relations Society of America's (PRSA) Silver Anvil Awards will be the topic of discussion on WebmasterRadio.FM's "CoverStory," beginning April 25, 2007, 2:00 pm - 3:00 pm ET. WebmasterRadio.FM, the premier, free, business 24/7 Internet radio network, will showcase some of the 104 finalists selected from the 855 entries in PRSA's 2007 Silver Anvil Awards on its Wednesday "CoverStory." Each week, for the next seven weeks (except the week of Memorial Day), a different finalist will be featured.
The Silver Anvil, symbolizing the forging of public opinion, is annually awarded to organizations who have successfully addressed a contemporary issue with exemplary professional skill, creativity and resourcefulness. The program has grown in scope and stature since its inception in 1946, and awards are now given in 56 categories and subcategories. To date, more than 1,000 organizations have received Silver Anvils for excellence in strategic public relations planning and implementation. The Silver Anvil and Award of Excellence winners will be announced on June 14, 2007, at the Silver Anvil Celebration Event in New York City.
"We are very proud to offer our exclusive Silver Anvil Series on WebmasterRadio.FM," says Brandy Shapiro-Babin, host of "CoverStory" and CEO, WebmasterRadio.FM. "The ability to hear directly from the breakaway brands and brand makers on their finalist submissions is inspiring. It's a great opportunity for our listeners, including many public relations professionals, to learn how successful campaigns are researched, developed, executed and measured."
On April 25, "CoverStory" will feature Paula Pedene, public relations director, Carl T. Hayden VA Medical Center, who will discuss how she and her team successfully launched a campaign to improve the perception of the Center and create a reputation as a quality medical facility among its key stakeholder groups.
About WebmasterRadio.FM
WebmasterRadio.FM is the premier online radio/podcast network focusing on the B2B marketplace, offering 100% original programming led by industry leaders. WebmasterRadio.FM strives to lift the "veiled curtain" of the Internet to bring the business community together through an interactive radio network. Its listeners are a global group comprised of everyone from corporate executives and decision makers to individuals who work for themselves; from small and mid-sized businesses to those just starting out. WebmasterRadio.FM's stellar radio programming includes "CoverStory" with David McInnis, founder, PRWeb, WebmasterRadio.FM's official newswire; "The Hook with Katie Kempner" with Katie Kempner, vice president, Crispin Porter + Bogusky; "ad:tech Connect" and "DishyMix" with host Susan Bratton, ad:tech chair emeritus and CEO, Cendara, Inc.; "The Daily SearchCast" featuring search authority Danny Sullivan, SearchEngineLand.com; and more. To tune into WebmasterRadio.FM's live content, or to check out the lineup, please visit http://www.WebmasterRadio.FM.
About the Public Relations Society of America (PRSA)
The Public Relations Society of America (http://www.prsa.org), headquartered in New York City, is the world's largest organization for public relations professionals. The Society has more than 31,000 professional and student members. PRSA is organized into 109 Chapters nationwide, 19 Professional Interest Sections, along with Affinity Groups, which represent business and industry, counseling firms, independent practitioners, military, government, associations, hospitals, schools, professional services firms and nonprofit organizations. The Public Relations Student Society of America (PRSSA) has more than 285 Chapters at colleges and universities throughout the United States.
Contact:
Brandy Shapiro-Babin
954-309-5578
Debbie Girard
212-460-1495
# # #