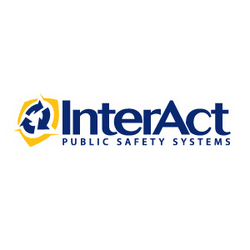 The new system is a significant upgrade from the previous system and we expect it will reduce the amount of maintenance required
Winston Salem, NC (PRWEB) March 12, 2008
Winston-Salem, NC (PRWEB) March 12, 2008 -- InterAct Public Safety Systems, a leading provider of safety and security software for local, state, national and international government agencies, and EMBARQ, an integrated communications provider, have been chosen to provide computer aided dispatch (CAD) and geographic information system(GIS) software for Greenwood County, SC. Greenwood County marks the first sale of a public safety system in the EMBARQ-InterAct relationship.
Greenwood County has a population over 68,500 and receives over 160,000 9-1-1 calls annually for 18 agencies in the county, dispatching over 80,000 calls for services.
"The new system is a significant upgrade from the previous system and we expect it will reduce the amount of maintenance required," said George McKinney, Public Safety Division commander of the Greenwood County Sheriff's Office. "InterAct and EMBARQ came in and showed us how they could provide everything we needed and maintain a high level of customer service and support."
Greenwood County Sheriff Dan Wideman, whose office oversees the county's public safety, emergency services, and communications efforts, described the transition to InterAct as "another example of streamlining and repairing our underlying systems in a continuing effort to improve the level of service we provide to the citizens here."
Greenwood dispatches for 13 different fire departments, 12 of them volunteer, and awareness of which personnel are ready and available during each shift is critical; however, it's often difficult to dispatch response teams in an area covered by volunteer firemen, as it's hard to know how many individuals, and thus which units, are available to respond. InterAct CAD supports both paid and volunteer dispatch requirements simultaneously. Dispatchers can page out, receive confirmation back from firefighters responding to the call, and then assign equipment accordingly.
The system also provides dispatchers with recommendations based on location, station order, equipment type, and resource contingencies. Departments can set a specific number of resources for a station based on time of day. For instance, if additional personnel become available after 5 p.m., the system reflects the additional manpower.
Another important requirement was finding a system compatible with the ESRI mapping system being used by Greenwood's GIS department, which won the 2004 ESRI Special Achievement in GIS award. InterAct GIS uses the ESRI platform, so the GIS Department will save time and money. As Greenwood expands, InterAct GIS also will allow the ability to use ESRI ArcServer SDE technology to maximize data acquisition and storage.
Greenwood County will implement the new InterAct CAD and GIS systems by mid-2008.
"A big selling point for us regarding InterAct was the fact that many of our surrounding counties are already using InterAct successfully," said McKinney. "In fact, some of our dispatchers have come to us from other centers that have used InterAct and they are very excited that we're making the move because it is so easy to use and each call taker/dispatcher can work in the way that is easiest for them."
The EMBARQ-InterAct relationship is off to a great start in Greenwood.
"Greenwood really wanted a system that could support them and was truly a full package," said Dayne Pruitt, account executive at EMBARQ. "InterAct has a great track record in the area with numerous installations in surrounding counties, and was a natural fit for what Greenwood County needed. We are confident that this is just the beginning of a successful relationship between EMBARQ and InterAct."
"We are excited to see Greenwood County upgrade to InterAct's state-of-the-art equipment," said Denny Hurford, EMBARQ's Public Safety CPE Engineer. "The InterAct team is great to work with, and we believe this relationship benefits the citizens of Greenwood County."
About InterAct Public Safety Systems
Since 1975, InterAct Public Safety Systems has been Making Connections for Life™ providing both stand-alone and fully integrated mission-critical public safety and homeland security systems and products. As the pioneers of the first three-screen E911 system 20 years ago, our passion for innovation is leading the way to Next Generation telephony, dispatch, records management, and mobile data systems. We're extending the definition of public safety with unique applications like intelligent digital video surveillance, alert notification, and crisis management systems. InterAct makes it possible for first responders from private, state, local and national agencies to decrease response times and increase their effectiveness in the communities they serve. InterAct is also an ISO 9001:2000 certified company. Learn more at http://www.interact911.com or by calling 1-800-768-3911.
About Embarq
Embarq Corporation (NYSE: EQ), headquartered in Overland Park, Kansas, offers a complete suite of communications services. The company has approximately 18,000 employees and operates in 18 states. EMBARQ is included in the S&P 500. For consumers, EMBARQ offers an innovative portfolio of services that includes reliable local and long distance home phone service, high-speed Internet, wireless, and satellite TV from DISH Network® -- all on one monthly bill. For businesses, EMBARQ has a comprehensive range of flexible and integrated services designed to help businesses of all sizes be more productive and communicate with their customers. This service portfolio includes local voice and data services, long distance, Business Class High Speed Internet, wireless, satellite TV from DIRECTV®, enhanced data network services, voice and data communication equipment and managed network services. EMBARQ received the highest numerical score among providers of local telephone voice services in the proprietary J.D. Power and Associates 2007 Major Provider Business Telecommunications Voice Services StudySM. Study based on responses from 2,048 business customers measuring 4 providers. Proprietary study results are based on experiences and perceptions of consumers surveyed in January-February 2007. Your experiences may vary. Visit jdpower.com. For more information, visit EMBARQ.com.
###