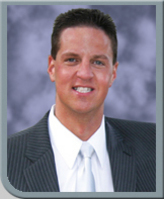 No you don't! Just have a message that will help students, faculty and/or parents then stand on stage and say it to help them
Las Vegas (Vocus) February 26, 2009
Coaches, consultants and speakers are missing a golden opportunity to make money and help young people if they don't speak on college campuses, says James Malinchak, who was twice voted the Number One speaker on the college circuit. Malinchak teaches people how to profit by speaking to the college market in his Millionaire Speaker Bootcamp.
"I truly believe you would triple your income! I should know because that's exactly what happened to my speaking income when I finally figured out this was the key that opened the treasure chest to a speaking fortune!" said Malinchak.
"Here's what college event coordinators have told me are the keys to having them book you over and over: (1) Have a message that helps the students, faculty and/or parents; (2) Be easy to work with, meaning don't be making ridiculous requests; (3) Remind them to rebook you every year by asking to be rebooked. That's it," he said.
Here are the 7 Myths You've Been Led to Believe about the College Speaking Market
Myth #1: There's no money in the college market.
"Almost every college requires each student to pay an Activities Fee when registering for classes. Some schools charge this fee per semester, while others charge it per year. It depends on the individual school. This fee ranges from $20-$200 per student," Malinchak says. That money is used to hire speakers.
Myth #2: Marketing to the college market is the same as marketing to any other market, whether it's youth, corporate or a specific niche
"I hate to break it to you, but people in the speaking industry have been misinforming you for years! Marketing-wise, it's totally different marketing to the college market than any other market if you want to get booked," he said.
Myth #3: You must be famous in order to get booked in the college market
"That's a lie! You don't need to be famous to speak at colleges. Let me prove it. I've never been on 'Oprah,' never had a movie made about my life, never won a gold medal in the Olympics and never won the latest reality TV show. As a matter of fact, most people have probably never heard of me because I'm not famous! However, thousands of students and college event coordinators have heard of me because they pay me on average $6,000-$10,000 per campus to speak to their students and many of them bring me back each year," he said.
Myth #4: You need a video and an expensive press packet
That is wrong! It's one of the biggest myths I hear people in the speaking industry telling speakers. Forget about one-sheets when it comes to the college market as college event coordinators don't want one-sheets or big thick press packets. I used to send out expensive packets because that is what I was led to believe you needed to do as a speaker if you wanted to get booked. I wasted so much time, energy and money listening to other people who didn't know how to market to the college market.
Finally, I grew wiser and called up about 20 college event coordinators and interviewed them, asking them how they liked to be marketed to for speaking engagements. What I learned from the college event coordinators who I interviewed is that they prefer to receive a simple four-page brochure in the mail. They didn't want postcards, one-sheets or thick packets.
Myth #5: You must make hundreds of cold calls in order to get booked
"No you don't! College event coordinators don't want to be cold-called," he said.
Myth #6: You can't get repeat bookings on the college circuit
There are new students entering college every year and they need your information.
Myth #7: You must be a great speaker in order to get booked at colleges
"No you don't! Just have a message that will help students, faculty and/or parents then stand on stage and say it to help them," he said.
Malinchak is offering five special reports at his website: http://www.millionairespeakerbootcamp.com/promo

Free Special Report: ''Millionaire Speaker Secrets'' where you will learn the insider secrets to really making Big Money as a speaker.
Free Audio Download: ''Millionaire Speaker Secrets'' Over one-hour packed with quality content to show you how to go from scratch to over a million dollars as a speaker.
Free Special Report: ''10 Deadly Speaker Marketing Mistakes'' Discover how to avoid these 10 business killers and market yourself like a pro ... even if you aren't.
Free Subscription to my Big Money Speaker e-zine. Bi-weekly no-nonsense tips and tricks to get the fees you deserve, sell massive amounts of products, and live the life you have been dreaming of.
Free Information on my Systems for Selling Your Products, Speaking at Colleges & Speaking for Businesses.
For more information about the Millionaire Speaker's Bootcamp, go to http://www.millionairespeakerbootcamp.com/promo .
About James Malinchak
From a small Pennsylvania steel-mill town, to self-made speaker millionaire in his 20's, James Malinchak is a true American success story whose unique speaker-marketing strategies has helped hundreds of speakers, coaches and consultants build successful speaking businesses. He runs a 7-figure speaking, training, seminar and coaching business.
He has delivered over 2,200 college, corporate & youth presentations worldwide for audiences ranging from 20 to 12,000, and has done so without the use of bureaus, without being famous, without any advanced academic degrees & without any speaker designations from any speaker associations.
Malinchak is the author of 16 books including ''Chicken Soup for the College Soul'' & the upcoming ''Chicken Soup for the Athlete's Soul.'' He has been profiled in numerous publications including Millionaire Blueprints.
# # #