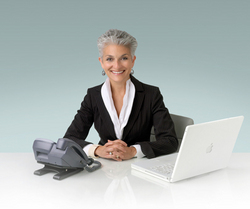 However, we all know that it's hard work, not magic, that creates the desired results
Houston, TX (PRWEB) October 18, 2009
Houston-based Susan Farb Public Relations has launched the website farbulous.com featuring the first-ever blog of the PR Fairy. The 19-year-old Houston public relations firm and its site are owned and operated by public relations and media relations consultant Susan Farb Morris.
"Our clients can think of us as their PR Fairy -- with a wave of the media relations wand, articles and interviews 'magically' can appear in newspapers, magazines, television, radio, blogs, e-zines, social media and in optimized news releases that are often tops on Google searches," says Farb Morris. "However, we all know that it's hard work, not magic, that creates the desired results," said the Houston public relations consultant.
The publicity generated is based upon the firm's creativity and credibility, according to Farb Morris, who focuses on the Houston public relations market. "Our relationships with the media and community leaders span more than 25 years."
The Houston-based firm, which specializes in retail, real estate, special events and non-profit organization PR, has previously utilized the farbulous.com brand in its e-mail, Facebook and Twitter ID's. "'Farbulous' has been a very successful brand ID. Clients and members of the media alike have responded very favorably to it and remember it. I'd definitely say it's been farbulous!"
Houston agency owner and PR Fairy.com blogger Farb Morris, whose clients include Houston's nationally ranked Bayou City Art Festival Downtown, Firethorne master-designed community in Katy/West Houston, Community National Bank, and Houston Chapter of Hadassah "Women of Courage" fund raising benefit, will blog on the website using the moniker "PR Fairy."
Creative Leak Designs designed, implemented and optimized the new farbulous.com website. The web design company, owned by (award-winning) husband-and-wife team Nicole and Tim Newton, utilizes its Web Marketing knowledge to design with the end-user in mind to direct them through the site until they become a contact.
"We combine marketing with our knowledge of search engine optimization, site usability, and beautiful design so that our clients get a new site that generates more business leads," said Creative Leak Designs' Nicole Newton.
Whether prospective clients need public relations assistance for a short-term project or for ongoing business, Susan Farb Public Relations customizes the PR/publicity plan with community relations, media relations, social media, or special events publicity. The firm's attention-getting campaigns have landed news and feature stories in national and regional print and electronic news media, the Internet through search engine optimized (SEO) news releases and 2.0 social media.
For further information, visit farbulous.com, PRFairy.com or e-mail susan(at)farbulous(dot)com.
# # #