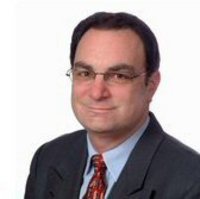 ... a true cyberspace marketing pioneer.
Minneapolis, MN (Vocus) December 3, 2009
Dan Janal, founder of PR LEADS.com, will speak about how to use publicity to sell more books and get more speaking engagements at the College Speaking Success Boot Camp for speakers and authors in Los Angeles on December 4, 2009.
He is one of the founding fathers of Internet Marketing and Publicity. He was on the publicity team that brought AOL public more than 25 years ago and has consulted for The Reader's Digest and IBM.
Dan wrote one of the first books about marketing on the Internet back in 1995. His six books published by John Wiley & Sons have been translated into six languages. He has also produced more than 75 audio books and e-books on cutting-edge topics. As a professional speaker, he has spoken everywhere from Beijing to Budapest for such companies as the National Football League, Credit Union Executives Association and many others.
USA TODAY called Dan "a true cyberspace marketing pioneer." The Los Angeles Times called Dan, "an Internet Marketing expert." He has been quoted in the New York Times, Investors Business Daily, and has appeared on CNBC and NPR.
Dan founded PR Leads, a publicity service that helps experts get the publicity they need to help build their credibility in order to sell more books, products and services. PR LEADS has helped more than 2,500 authors and experts get publicity in top tier newspapers and magazines.
He also coaches thought leaders and small businesses on how to get publicity with the mainstream media as well as online media and social social networks.
He has also taught at Berkeley and Stanford. Dan Janal is one of the most respected teachers, visionaries and entrepreneurs in the publicity community.
He understands publicity as only a former newspaper reporter can. He is an award-winning daily newspaper reporter and business news editor. He has interviewed President Gerald Ford and First Lady Barbara Bush.
His websites include:

To book Dan Janal to speak at company or association conferences, please call Dan Janal at 952-380-1554 or email dan(at)prleads(dot)com
For information:
Dan Janal
President
PR LEADS Expert Resource Network
952-380-1554
dan(at)prleads(dot)com
###