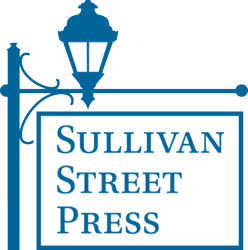 There are so many amazing books that have been forced out-of-print, basically destroyed by the traditional publishing model. It is our intention to bring new life to quality work through re-releasing out-of-print books in e-book format
New York, NY (PRWEB) January 15, 2013
Sullivan Street Press, leading green e-book publisher, offers authors with out-of-print books the opportunity to re-launch their books in e-book format. This new publishing program treats these books as new books, with a conversion to e-book format that re-imagines the books now as digital experiences. These "new" books will benefit from the new design as well as the full marketing and promotion that a new title deserves.
Traditional publishing used to be the only way for an author to see their work in print, giving the publishers the upper hand and a great deal of power over what was published, when it was published and for how long. Sullivan Street Press is paving the way for talented authors who have been left behind by the decades-old publishing business model to re-imagine their work in the new digital age. The balance of power in publishing has shifted allowing these once valued writers to reclaim their place in the world of book lovers. As the new technologies emerge, the e-book now gives writers who once were only available in bound book format the opportunity to flourish again in the digital world of book publishing.
"There are so many amazing books that have been forced out-of-print, basically destroyed by the traditional publishing model. It is our intention to bring new life to quality work through re-releasing out-of-print books in e-book format so that the book and author can have the readership they deserve," says Deborah Emin, Founder of Sullivan Street Press
Until now, works that had been out of print had little chance of recouping their audience or to find new members of that community. Sullivan Street Press is actively pursuing the writers whose wonderful work got left behind and who want once again to work with a publisher interested in helping them to reach out to their new readers. With a total redesign for the e-book accomplished by skilled designers and a re-launch that includes the same marketing that any new title published by Sullivan Street Press receives, this new venture is meant to help revitalize the careers of writers who through no fault of their own came to be unavailable.
Sullivan Street Press is dedicated to changing the publishing paradigm. This new re-launch of older titles will be able to help these authors increase their sales and profits, while also providing insights into who their readers are through detailed consumer lists, something most publishers and resellers hide from the author.
This is an exciting time for writers whose work has great merit and needs to be re-issued. Sullivan Street Press is an expert partner in this new era of online publishing.
About Sullivan Street Press:
Founded 3 years ago, Sullivan Street Press entered the e-publishing domain to change the publishing paradigm. It recognized that for both financial and environmental reasons it was necessary to advocate for the rise of the e-book and the technology that makes all things digital possible. Responding to readers' concerns, many of whom aren't yet ready to commit to the e-book revolution, SSP began to have its books published in Print-on-Demand format on the Espresso Book Machine at McNally Jackson Books in New York City. Then it reached out to On Demand Books, the parent company of the Espresso Book Machine, to be included in their world wide system of Espresso Book Machines. In furtherance of the digital side of its publishing mission, the Scags Series is also available as in iPad app, powered by MAZ Digital. For more information on all the various ways in which Sullivan Street Press is using new technology in the publishing process, visit the website: http://www.sullivanstpress.com