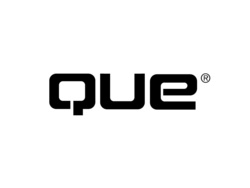 INDIANAPOLIS (PRWEB) December 5, 2007
NEWS FACTS
-- Book foreword by political satirist Will Durst.
-- Daryl Cagle's popular Website, http://www.cagle.com, has close to three million regular, unique visitors each month, and is a widely-used education site in Social Studies classrooms around the world.
-- Book's featured cartoons are from some of the most well-known artists in the world.
-- Featured subjects include Paris Hilton in prison, Don Imus, Michael Vick, the Presidential candidates, OJ Simpson, Britney Spears, Anna Nicole, Larry Craig and the surge in Iraq, in addition to many others.
PRODUCT INFORMATION:
Title: The Best Political Cartoons of the Year 2008 Edition
ISBN-10: 0789737329
ISBN-13: 9780789737328
Editors: Daryl Cagle and Brian Fairrington
Publisher: Que Publishing
Published: November 2007
Pages: 276
Suggested Retail Price: $16.99 US
ABOUT THE EDITORS
Daryl Cagle is the daily editorial cartoonist for MSNBC.com and is the world's most widely syndicated and reprinted newspaper cartoonist, with over 800 subscribing newspapers. He worked for 10 years with Jim Henson's Muppets, illustrating scores of books, magazines, calendars and all manner of products. He is a past president of the National Cartoonists Society and is current president of the National Cartoonists Society Foundation. Cagle is a frequent guest on Fox News, CNN and MSNBC, and is a popular public speaker.
Brian Fairrington is one of the most accomplished young cartoonists in the country. He has been the recipient of the John Locher Memorial Award, the Charles Schultz Award, and several Society of Professional Journalists and Gold Circle Awards. He is a regular on the Phoenix-based television talk show, Horizon, for which one of his appearances garnered an Emmy Award. His cartoons are nationally syndicated to more than 800 newspapers and publications, and have appeared in The New York Times, USA Today, Time, CNN, MSNBC and Fox News.
ABOUT PEARSON EDUCATION
Educating 100 million people worldwide, Pearson Education (http://www.pearsoned.com) is the global leader in educational and professional publishing, providing scientifically research-based print and digital programs to help people of all ages learn at their own pace, in their own way. The company is home to such renowned publishing and information portal brands as Informit.com, IBM Press, Prentice Hall Professional, Addison-Wesley Professional, Peachpit Press, Cisco Press, Que Publishing and Sams Publishing. Pearson Education is part of Pearson (NYSE:PSO), the international media company. In addition to Pearson Education, Pearson's primary operations include the Financial Times Group and the Penguin Group.