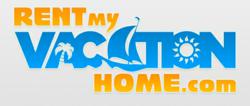 $16 Monthly to List Your Home for Rent and/or Sale | Cancel Anytime
Rio Grande, Puerto Rico (PRWEB) March 07, 2012
Rent My Vacation Home dot com has expanded operations into Puerto Rico in the town of Rio Grande and the surrounding area. Located in the quaint town of Rio Grande, approximately 30 minutes from San Juan at the foothills of the world famous El Yunque Rainforest, Trump International Golf Club Puerto Rico is spread over one thousand lush acres on the Atlantic coast. There are many accommodations, but many golfers are choosing Rent My Vacation Home Dot com.
Rent My Vacation Home dot com has begun renting homes at the golf course. Trump International Golf Club boasts Puerto Rico's first course of legendary proportions, designed by PGA Tour Professional Tom Kite. Comprised of two 18-hole championship courses, the Championship and the International, the meticulously crafted fairways feature stellar scenery. Each course winds through lush tree groves and over waterways and lakes, amid tropical blooms and past scenic bluffs, delivering an unparalleled golfing experience to players of all levels. Homes to rent are on the fairway.
Tom Miller of California says he is "staying right on the course this year and not a Hotel room." Home owners in the area have moved into relatives homes to wreak the profit of this event. Some homes in the right spots rent for over 5,000 a week .
About Rent My Vacation home dot com
Americas Largest Vacation Network®, 1 Form & Your Home is on 83 Sites!
$16 Monthly to List Your Home for Rent and/or Sale | Cancel Anytime
•No levels to Pay and 0% Commission.•70,000 Homes Listed in 83 Offices & web sites (U.S.A.)
•30 Million People visit this site every year.
•largest Vacation Home Network®.
•Availability calendar one form for 83 sites.
•Inquiry form on 83 sites & 12 Large Pictures Included.•Video tour on 83 sites with one form.
•Traveler map on 83 sites with one form control.
•Optional credit card and Travel Guard check out system.
•Vacationers can Save the Search for the next visit.
•Reservations come in to you via Email or Phone.
•Always on Page 1 - Google,Bing,Yahoo