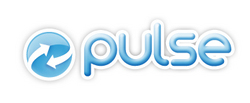 We're very excited about the future of Pulse
Flower Mound, TX (Vocus) February 9, 2009
Genuitec, LLC, a founding and strategic member of the Eclipse Foundation, announced today the immediate availability of Pulse 2.4. Product reorganization and enhancements now give users complete access to the full Pulse catalog and customization options for free. Pule 2.4 has been structured to allow unmatched Eclipse team development collaboration as well as provide the entire product free for individuals.
All users currently using Pulse Community Edition, the free Pulse service, will gain access to the entire catalog of plugins and have the enhanced ability to add behind-the-firewall plugins for secure, independent management. For no charge, all Community Edition users can create as many customized toolstacks with these plugins as desired and manage them independently. Users are also able to create workspace and preference settings for each profile.
The greatly expanded set of Pulse capabilities in Community Edition including the following:

Fully customizable tool stacks made from the catalog, update sites, drop-ins or any combination
Manage multiple complete environments: tool profiles, preference settings, and workspace configurations
Ease of replication: users can install their complete environment on multiple machines just by running the profile; even across OS environments
Full access to every item in the Pulse catalog
Configuration simplification: No more "managed update sites" versus "local update sites"
Update sites may be configured with the Pulse Explorer or within the running profile itself
Enhanced proxy support: huge improvements to work seamlessly with all common (and many not-so-common) proxy configurations
Still completely free of charge
"Our goal with opening the entire catalog to all of our users was simple, really," said Timothy Webb, Pulse product manager. "We want to give Community Edition users access to the the depth and breadth of the Pulse platform to create toolstacks that are truly customized to their unique specifications; all at no charge."
Other noted enhancements to Pulse 2.4 include usability features such as compatibility with the Eclipse 3.4.x "dropin" directory folder. Users can now add update sites that may not be in the Pulse catalog into a drop-in folder within Eclipse. Once added, dropped-in plug-ins will be managed by Pulse based on the chosen profile, streamlining the developer's experience.
Pulse Freelance Team Edition, the value-added premium service, will be exclusive in terms of sharing capabilities. Freelance Team Edition users will have all of the capabilities of Community Edition users, along with the enhanced ability to share tool profiles with their teammates or friends.
Freelance Team Edition changes and enhancements include:

All the improvements in Pulse Community Edition, above
Full environment sharing so you can easily manage team configurations or add new developers quickly
Workspace and preference standardization
Assigning read/write across teams to modify tool profiles
More collaboration features coming: we'll be adding additional collaboration features for team use after the 2.4 release
Pricing remains unchanged at $60/year or $6/month per developer
"We're very excited about the future of Pulse," said Todd Williams, vice president of technology for Genuitec. "We've made some organizational changes that we feel will serve our users and allow them to get the most out of their favorite technologies."
More information on the Pulse product family may be found on the Pulse products page.
About Pulse
Pulse gives Eclipse users the most effective and efficient way to locate, install and maintain multiple Eclipse software profiles (configurations).
Pricing & Availability
Pulse 2.4 Community Edition is a free service and is available at: PoweredByPulse.com
Pulse 2.4 Freelance Team Edition is a value-add service allowing users to share their profiles and environment settings priced at $6 per month per user or $60/year, and is available for a 30-day trial at: PoweredByPulse.com
Pulse Private Label pricing is based on individual requirements. Please visit http://www.poweredbypulse.com/products.php for more information.
About Genuitec
Genuitec, LLC, is an Eclipse-based company offering innovative Java and J2EE development tools and software lifecycle management solutions. An original sponsor of Eclipse Plug-in Central, Genuitec joined the Eclipse Foundation early in 2003 and currently serves as strategic member and has an employee serving as an elected member of the board of directors, actively participating in the strategy development and direction of the organization. Genuitec LLC was founded in 1997 and is headquartered in Flower Mound, Texas.
Genuitec, Pulse, PoweredByPulse, and MyEclipse are trademarks of Genuitec, LLC. All other brand or product names may be trademarks or registered trademarks of their respective companies and should be treated as such.
###