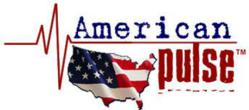 Millions of At-Risk Votes Spell Trouble for Incumbent
Worthington, OH (PRWEB) June 13, 2012
With voter registration among key voter groups down from 2008 according to the Census Bureau, the 2012 election will remain a tight battle. Further, according to an analysis of the most recent American Pulse™ Survey (June-12, n=3,603), the president is losing ground with former supporters who are likely to vote this election year.
Of those who voted for Obama in 2008 and are likely to vote in 2012, 1 in 5 report they are more likely to vote for Romney (7.4%) or that they remain undecided (11.7%). Applying these proportions to the number of votes this group cast for Obama in 2008 shows that Obama will lose more than 4.4 million votes from former supporters to Romney. Over 7.0 million votes from undecided voters remain at risk, but due to the historically accurate Incumbent Rule, the majority of these votes will likely be in Romney's favor.
Further breaking down these numbers shows that many of these at-risk votes will come from the key demographic groups that supported Obama in 2008:
"If the Presidential Election were held today, who would you be more likely to vote for?"
(% of Likely Voters who voted for Obama in 2008 and now plan to vote for Romney or remain undecided)
18-34 Year Olds: 16.5%
Women: 19.7%
Hispanics: 9.9%
Blacks: 9.5%
Source: American Pulse™ Survey, JUNE-12
For a full complimentary report, click here.
Likely having the most impact on waning support for Obama is the state of the economy. 9 in 10 (90.4%) likely voters who voted for Obama in 2008 but aren't committed to him in 2012 say they have little to no confidence that the government's economic policies will get the economy back on track. 90% also say they aren't confident that government policies will lower unemployment. Further, the official unemployment rate for key demographic groups that supported Obama in 2008 remains high:
Official Unemployment Rate, May 2012
Overall: 8.2%
Women: 7.9%
Hispanics: 11.0%
Blacks: 13.6%
Source: U.S. Department of Labor: Bureau of Labor Statistics
Clearly, the health of the job market will be in the minds of voters as they head to the polls in 2012 which could spell trouble for the incumbent.
For more information on how employment and other economic issues affect key voter groups, click here.
American Pulse™
The American Pulse™ provides a timely view of how people feel about topics such as politics, pop culture and the economy through the American Pulse InsightCenter™. This center provides advanced cloud-based technology-driven answers, which are delivered via multiple devices (PC/Tablet/Smartphone), regarding the current state of the union through the eyes of Americans. 3,603 respondents participated in the 1st June American Pulse conducted 6/4-6/12/2012. Margin of error is 1.6%.
reInvention LLC
reInvention LLC provides global sampling and data collection services. Driven by a passion for making it incredibly easy to survey audiences anywhere in the world, reInvention delivers high-quality responses and superior results. OneOpinion, reInvention's respondent panel, is a next generation survey taking platform that encourages survey participation through sophisticated technology, honest communications, and respectful compensation. reInvention was founded by Hugh Davis and Keith Price and is headquartered in Westport, CT. http://www.reInvention.com
Contact:
BIGinsight™
Chrissy Wissinger, Senior Manager, Communications
chrissy@biginsight.com
Dianne Kremer, Senior Analyst
dianne(at)biginsight(dot)com
614-846-0146
reInvention LLC
Jim Nikolis
jnikolis(at)reinvention(dot)com
203.635.0882
###