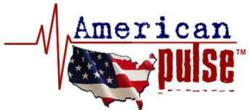 Loss of Support Likely Due to President's Performance on Jobs, Economy
Worthington, OH (PRWEB) May 16, 2012
The most recent American Pulse™ Survey (May-12, N=3,368) has Romney on top of President Obama among both Registered Voters and Likely Voters. If the election were held today, 43.1% of Registered Voters would choose Mitt Romney (vs. 40.9% for Obama). 44.0% of Likely Voters say they would vote for the challenger (vs. 41.7% for the incumbent). Further, it appears support for President Obama is waning among those who voted for him in 2008. 1 in 5 (20.2%) of those who voted for him in the last presidential election say they would either vote for Romney or have yet to decide, signaling somewhat discouraging news for the President.
Factors for the change of heart among those who voted for Obama in 2008 but aren't committed to him in 2012 likely include the economy and unemployment. An overwhelming majority (82.6%) of these voters have little-to-no confidence that current government policies will help lower unemployment. Almost as many (82.4%) have little-to-no confidence that policies will get the economy back on track. Further, they don't appear pleased with President Obama's performance regarding job creation and the economy. Both areas rank among those areas this voter group believes he is performing the worst.
President Obama's Grade Card
(Voted for Obama in 2008, Would Vote for Romney or Undecided for 2012)
GPA based on the standard A-F grading scale: 4.0 = A; 3.0 =B; 2.0 = C; 1.0 = D; 0.0 = F
Gas Prices: D-
Immigration: D
Job Creation: D+
Economy: D+
Healthcare: D+
Source: American Pulse™ Survey, MAY-12
For full complimentary report, click here.
44.2% of these voters either somewhat or strongly disagree that President Obama deserves reelection, compared to 16.7% who somewhat/strongly agree that he does. And although both candidates have a negative Net Promoter Score* Romney's rating is "less bad," indicating that this group is more likely to recommend him to a friend or family member.
Net Promoter Scores for 2012 Candidates
Barack Obama: -80.7%
Mitt Romney: -59.3%
Source: American Pulse™ Survey, MAY-12
*Net Promoter, NPS and Net Promoter Score are trademarks of Satmetrix Systems, Inc., Bain & Company, and Fred Reichheld. The NPS which takes a simple question–Would you recommend us to a friend?–has helped countless organizations better understand "promoters" and "detractors" and paint a clear picture of their company's performance through the eyes of their customers. By applying the NPS to presidential candidates, we can identify how Americans perceive each candidate in regards to their personal "brand."
For more insights on how Americans feel about the economy, personal finances and political issues, download the American Pulse™ Android Tablet App, install the Apple Web App or access the online InsightCenter™, recently updated with the latest survey data and access to the Likely Voters segment.
American Pulse™
The American Pulse™ Survey is collected online twice a month covering topics such as politics, pop culture and the economy. 3,368 respondents participated in the 1st May American Pulse conducted 5/7-5/15/2012. Margin of error is +/- 1.7%. http://www.biginsight.com
reInvention LLC
reInvention LLC provides global sampling and data collection services. Driven by a passion for making it incredibly easy to survey audiences anywhere in the world, reInvention delivers high-quality responses and superior results. OneOpinion, reInvention's respondent panel, is a next generation survey taking platform that encourages survey participation through sophisticated technology, honest communications, and respectful compensation. reInvention was founded by Hugh Davis and Keith Price and is headquartered in Westport, CT. http://www.reInvention.com
Contact:
Chrissy Wissinger, Senior Manager, Communications
chrissy(at)biginsight(dot)com
Dianne Kremer, Senior Analyst
dianne(at)biginsight(dot)com
614-846-0146