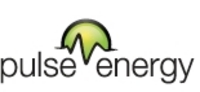 Every small step towards a sustainable future helps. We must take these steps and follow through with them to reach the goal of a healthier planet. The Olympic venues are great places to track to set an example for the rest of the world. This will really open people's eyes to how much energy we are actually consuming
Vancouver, BC (Vocus) February 25, 2010
Athletes competing in the 2010 Olympic Winter Games rely on Olympic venues to set the stage for them to reach their top performance, but they are also more aware than ever before of the environmental performance of the Games.
The Vancouver Organizing Committee for the 2010 Olympic and Paralympic Winter Games (VANOC), BC Hydro and Pulse Energy are using Pulse™ energy management software to measure consumption at nine key Olympic sites and venues with the Venue Energy Tracker (http://www.VenueEnergyTracker.com). This marks the first time in Olympic history that venues have monitored and publicly reported energy consumption during the Games. Not only does the Venue Energy Tracker provide unparalleled levels of transparency, but it also enables energy savings of 10-20% and an ongoing legacy for the venues and for the Olympic movement.
Canadian Olympic ski-cross team member Julia Murray is a supporter of the project and she is featured on the Venue Energy Tracker's calculator tab. During the first week of competition, the Venue Energy Tracker calculated a combined total savings of 135,716 kilowatt hours of electricity, which is enough energy for Julia Murray to race down the ski-cross course more than 14 million times.
"Every small step towards a sustainable future helps. We must take these steps and follow through with them to reach the goal of a healthier planet. The Olympic venues are great places to track to set an example for the rest of the world. This will really open people's eyes to how much energy we are actually consuming," said Julia Murray.
To see how far Julie could ski with the energy saved by an Olympic venue in the past 24 hours, please visit http://www.VenueEnergyTracker.com.
About Pulse Energy
Pulse Energy was founded in 2006 to make a rapid and significant impact on the energy efficiency of the world's buildings. Its Energy Management Software technology, Pulse™, was developed in partnership with a number of leading organizations with advanced building automation and metering systems already in place. By designing the entire product around the needs of facility managers, energy managers, operations managers, and executives, Pulse has created an energy management solution of unrivaled accuracy, ease of use and relevance. In fact, Pulse™ has been recognized by the UC Berkeley Center for the Built Environment as one of the top three products in the energy visualization market.
For more information, visit http://www.pulseenergy.com.
Media contact
Pulse Energy:
Jordan Cook
778.331.0537
###