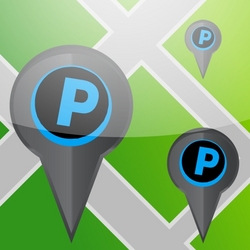 From a consumer perspective, what differentiates us is that we focus on recommendations. We think that people value recommendations from friends more than reviews from people they don't know
Sacramento, CA (PRWEB) April 8, 2010
Announcing that POS Portal, Inc., the developer of PunchSpot, has launched a free iPhone App for consumers. This is a new application that lets people send lists of recommended places, such as cafes, restaurants, boutiques, or wineries, to their friends.
"From a consumer perspective," says Buzz Stryker, "what differentiates us is that we focus on recommendations. We think that people value recommendations from friends more than reviews from people they don't know"
When a user sends a list of favorite places, PunchSpot generates a 2-D barcode that represents the list of places. When someone scans the code, the list is downloaded to their phone, and the person gets notes about the place, plus the business address, phone number, directions, deals, and a link to reviews.
Users can share lists by displaying the 2-D barcode on their phones or by sending the barcode via email or twitter. Users can also find deals from participating PunchSpot merchants and earn rewards for referring friends.
With just a few simple taps on the iPhone, users can build a list of favorite places, make notes, and share them with your friends.
PunchSpot is available to download for free from Apple's iTunes Store.
# # #