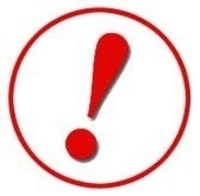 Last year we sponsored a punctuation baking contest and received entries from all over the United States and Canada
Pinole, CA (Vocus) September 20, 2010
Celebrating its seventh year, National Punctuation Day (NPD), held on the 24th of every September, is recognized across the U.S. as a day to have fun with sentences while learning the importance of proper punctuation. This year, hundreds have already entered the Punctuation Haiku Contest, created by NPD founder and former newspaperman Jeff Rubin.
"Last year we sponsored a punctuation baking contest and received entries from all over the United States and Canada," says Rubin. "This year we're having a punctuation haiku contest, and we have hundreds of entries so far from around the world!"
For the past seven years schools, teachers, students, businesses, and non-profits have participated in National Punctuation Day with special activities, banners, punctuation mark-shaped cookies, and presentations that explain that a semi-colon is not a surgical procedure.
Bank of America in Tampa, Florida, for instance, celebrates for an entire week with a daily contest for employees.
"Successful people have good communication skills, and that includes knowing how to write properly," Rubin says. "Punctuation counts. A misplaced comma can alter the meaning of a message."
NPD is a light-hearted opportunity to teach good punctuation. The holiday is recognized by Chase's Calendar of Events and The Teacher's Calendar, both McGraw-Hill publications.
NPD has received worldwide media attention, with newspaper coverage from Manila to London, from Ghana to Toronto, and from Seoul to Seattle. NPD has also received broad radio and TV coverage in the United States -- including a short segment on Regis and Kelly in 2008 and a one-hour online chat on The Washington Post website in 2009.
HOW TO CELEBRATE NATIONAL PUNCTUATION DAY
In addition to entering this year's Haiku Contest at the National Punctuation Day website, here are other ways you can participate on September 24:
1. Go to http://www.NationalPunctuationDay.com and become familiar with punctuation rules and issues.
2. Organize punctuation activities at your school, library, or office.
3. Share punctuation peeves with founder Jeff Rubin at Jeff(at)NationalPunctuationDay(dot)com.
4. Send photos of incorrectly punctuated signage to Jeff Rubin at Jeff(at)NationalPunctuationDay(dot)com.
To learn how schools and companies can participate in National Punctuation Day, or to schedule an interview with Jeff Rubin, a.k.a. Punctuation Man, visit http://www.NationalPunctuationDay.com, call Jeff at (877) 588-1212, or e-mail Jeff at Jeff(at)NationalPunctuationDay(dot)com.
###