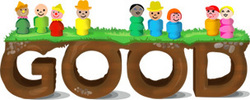 Pungle donates all of its non-sustainable profits..
Seattle, WA (PRWEB) March 3, 2011
Justin Hammack, Ben Andrews, and Madeline Puckette unveiled pungle.org today, a retail shopping hub that uses ad revenue to benefit five global nonprofit organizations. 100% free, pungle.org allows people to transform their online purchasing power into tangible change, opening access to clean water, education, disease prevention, and agriculture across the globe.
Using The Anvil, a customizable shopping interface, pungle links to participating retail stores and chains. Pungle donates all of its non-sustainable profits to meet worldwide water, education, agriculture, and health needs. Currently supported nonprofits include: Charity: Water; Oxfam America; Pencils of Promise; Nothing but Nets; and Project Darmang.
In 2011, pungle has ambitions to deliver clean water to 1,250 people, build a school for 300 children, plant 500 trees for sustainable agriculture, and protect 400 families from Malaria.
"While we revel in modern technology that allows for video chatting with someone anywhere in the world, we can no longer turn a blind eye to the people who don't have access to basic needs like clean water and education," pungle co-founder Ben Andrews says. "Pungle is a simple yet rewarding way to add social good to any lifestyle."
About pungle
Pungle, based out of Seattle, Wash., is a business that collects revenue by promoting vendors through its Anvil shopping tool; at absolutely no expense to its community. The pungle team then manages, invests and/or donates incoming revenue toward the most tangible, progressive and effective causes. The pungle community can be found on facebook.
###