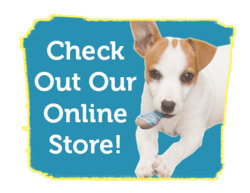 My kids had a great time baking these treats from Pupolicious and are already asking to order more.
St. Louis, MO (PRWEB) April 09, 2013
Dog owners in search of healthy dog treats that will be great for their dogs internal health and dental health can now order their treats from Pupolicious – when ordering from the online store at Pupolicous, you get a great product made in the USA, that has no additives.
Pupolicious' new homemade dog treats are exactly what puppies with allergies or food sensitivities need, and are made from only healthy, nutritious ingredients and no extra additives. The icing tastes great and is healthy as it adds a dental coat for nice strong teeth.
"Gluten free dog treats are guaranteed to be made from healthy ingredients, and guaranteed to lead to family fun," commented Teresa Koch, Pupolicious' CFO. "Everyone I talk to tells me how much fun they have baking the healthy treats with their family. Dogs get healthy treats and the families have a great time baking for them."
Pupolicious dog treats are baked in your home, not in some factory where standards might not be up to par. Each package contains tons of fun for the whole family, not to mention healthy dog treats and healthy icing. Depending on the cookie-cutter used, dog owners can bake 25-30 dog cookies (using the 3" cookie cutter) or 35-40 dog biscuits (with the 1.5" cookie cutter).
"My kids had a great time baking these treats from Pupolicious and are already asking to order more," commented Kayla Smithton, enthusiastic customer. "My kids had a great time using the cookie cutters and adding the icing. It was fun watching them teach their puppy new tricks with healthy treats."
Dog owners, along with owners of pet stores, pet boutiques, and other pet-focused retailers can learn more about Pupoliicious' gluten free homemade dog treats at pupolicious.com.
About Pupolicious
Pupolicious makes healthy, fun and nutritious homemade dog treats – including a new line of gluten and wheat free dog treats -- which customers bake at home using easy-to-follow instructions that are included with every package. The Pup-O-Licious online store features the company's products, along with recipes, baking tips, FAQs, order tracking and more.