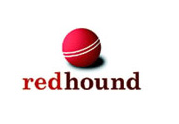 We are thrilled to have Mike Wombacher of Dog Gone Good working with Redhound to provide the best puppy training in the Bay Area
Madison, WI (PRWEB) September 21, 2011
Redhound, a pet shop located in Oakland, works with Mike Wombacher of Dog Gone Good to offer puppy training classes. The courses offered are Puppy I and Puppy II, which meet every Wednesday evening. Everyone is encouraged to enroll their puppies in Redhound's puppy class because it is a great way to get them to socialize and make them a happier, healthier and more obedient. Dog owners are urged to start early as it is easier to train their pets during their formative years.
"We are thrilled to have Mike Wombacher of Dog Gone Good working with Redhound to provide the best puppy training in the Bay Area," says Dan Merritt, co-owner of Redhound.
Wombacher is one of the Bay Area's best trainers and has been training dogs for more than 20 years. With his expertise and Redhound's excellent facilities, owners can feel assured that their puppies are provided a clean, safe and secure environment to learn and socialize.
Puppy classes are six weeks long. Puppy I starts at 7:15 p.m. and Puppy II at 8:15 p.m. every Wednesday. While waiting for classes to start, or after classes, customers can shop for dog supplies at Redhound's award-winning retail store with prices lower than many local chain stores in the area.
Pet owners interested in Redhound's puppy classes, pet food, dog gear, toys and accessories can visit http://www.redhoundpets.com or call 510-250-3673.
About Redhound
Redhound, located in Oakland, is a pet store that offers a full range of pet food, toys and accessories for cats and dogs. Its retail store offers competitive prices when compared to other pet store chains in the area. Currently, Redhound offers puppy classes in collaboration with Dog Gone Good's Mike Wombacher, an expert in puppy training.
###