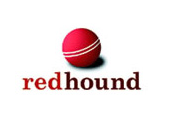 We are thrilled to be working with Redhound, to be a part of Redfund and to raise more money to find forever homes for more dogs and cats
Madison, WI (PRWEB) November 22, 2011
Five years ago, a walker coonhound named Priscilla found her forever home with the folks at Redhound. It is Priscilla, a sweet soul who asked only for a second chance and a little understanding, who inspired Oakland's Dog Gear company, Redhound to create the "rescue every dog" fund or redfund – to benefit Berkeley-East Bay Humane Society (BEBHS), the shelter that rescued Priscilla.
"Priscilla inspired us to support organizations like Berkeley-East Bay Humane Society and to raise awareness around adopting and fostering. Adoption has changed our life as a family, bringing us Priscilla and our newest addition, Rusty. We are proud to support Berkeley-East Bay Humane Society."
From November 11 through December 31, Redhound customers can help BEBHS get more dogs and cats out of the street and into their forever homes by purchasing all their dog and cat needs--from food and treats to toys and holiday gifts--from Redhound. Redhound, in turn, will be donating 5% of all their holiday sales to BEBHS.
"We are thrilled to be working with Redhound, to be a part of Redfund and to raise more money to find forever homes for more dogs and cats," says Stephanie Erickson, executive director of BEBHS.
Since 1927, the Berkeley- East Bay Humane Society has united over 40,000 homeless pets with people to love and care for each other for the rest of their lives.
For more information on redfund, contact Redhound at (510) 250-3673 or visit http://www.redhoundpets.com. Redhound is located at 5523 College Avenue Oakland, CA 94618. Redhound is open seven days a week.
About Redhound
Redhound is a boutique pet store located in the Rockridge shopping district of Oakland. They carry a full line of pet food, supplements, toys, beds and accessories for dogs and cats. What sets Redhound apart from other pet stores and boutiques is the extra level of service they provide. Their expertise in all things dog and cat makes them a great resource for experienced and first-time pet owners alike. They offer pet advice and also play host to puppy classes for all interested Bay Area pet owners.
###