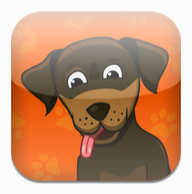 This free game is already melting hearts and creating big smiles!
Atlanta, GA (PRWEB) May 03, 2012
Highly entertaining and newly popular iPhone app, Puppy Treat, is rapidly sweeping the globe. The game itself has been described as an addictive, family friendly application that takes the player through exciting obstacle courses and hurdle jumps. The objective is for the puppy to score the most points by collecting turkey legs, hot dogs, and bones. This enables the user to unlock new challenging levels.
Dr. Matthew Loop, Spokesperson and CEO of DCincome, LLC (creator of Puppy Treat), said, "This free game is already melting hearts and creating big smiles! Another added benefit is that the user can play with three different types of puppies like a Golden Retriever, Miniature Pinscher, and a Westie. There is no other gaming app like it in iTunes."
Loop also commented, "With the successful launch of Puppy Treat, it's opened our company up to more exciting opportunities to create immensely fun and engaging iPhone apps for our valued users. I couldn't be more pleased at the moment. To see the smiles on children and adult faces as they play our game is absolutely priceless."
At this point in time, Puppy Treat is compatible with the iPhone and iPad. Gamers that like cute puppies, adventure, and overall fun will garner hours of enjoyment with this hot application. Move over Pet Puppy and Puppy World, this new game is creating smiles and melting hearts!
To download the app and see what so many users are raving about, visit iTunes and do a quick search or go here:
http://itunes.apple.com/us/app/puppy-treat/id508374043?ls=1&mt=8