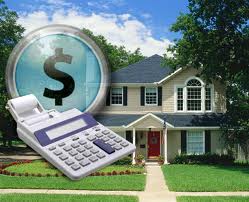 Take Advantage Of The Lower Interest Rates Available With The Purchase Mortgages Program Now Offered By Lincoln Lending
Florida (PRWEB) February 12, 2013
The company points out a number of factors which make purchase mortgages ideal for the vast majority of homebuyers. First and foremost are the great purchase mortgage rates which can save families thousands of dollars over the life of the loan.
The purchase mortgages program can be used to buy a primary residence, second or vacation home or even an investment property. What's more, these loans typically come with the least stringent mortgage underwriting guidelines. "We would encourage anyone who is buying a home or is selling their current property to look at how competitive purchase mortgage rates are as the real estate market begins to rebound", said a company spokesperson.
"These particular loan products are a great deal because buyers now can borrow the most money. The loan-to-value ratio is very generous, and that's a significant help. Not only is the LTV ratio better with these types of loans, but credit score requirements are generally lower", the company spokesperson added.
Lincoln Lending Group also states that since purchase mortgage rates are so competitive, homebuyers can benefit in choosing either a fixed-rate or adjustable-rate mortgage. Moreover, buyers who are able to put 20 percent or more down won't have to purchase PMI or Private Mortgage Insurance.
Lincoln Lending likewise revealed that some buyers obtain a second mortgage when getting their first loan--or what's called "piggybacking" or a "piggyback second" in the mortgage lending industry. This option gives buyers more purchasing power or the ability to undertake home renovation and remodeling projects.
The Group also provides other types of services for homeowners, such as reverse mortgages. The main benefits in reverse mortgages are the fact the homeowner does not have to repay their loan until the home is either sold or the estate is settled, and the money can be used for anything the homeowner wants--from traveling, to paying off credit card debt, to extra retirement income.
Additional services that are offered are VA loans, home equity lines of credit, plus it keeps up-to-date records of local foreclosure listings so buyers can find good deals in a primary home or investment property.
Lincoln Lending Group
6610 W Linebaugh Avenue
Tampa, Florida 33625
http://www.lincolnlend.com
813-319-5363
877-781-5363