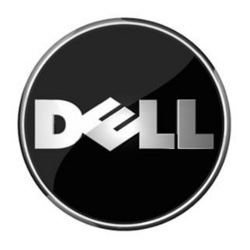 Purdue is a wonderful example of a university investing in the technology tools it needs to conduct leading-edge research
ROUND ROCK, Texas (PRWEB) May 6, 2008
More than 200 university employees participated in the process of building the HPCC in just half a day, designated as "Installation Day," from its arrival on campus through racking and loading the software to bring the systems online. To see a video of installation day, go to http://www.youtube.com/watch?v=GQxUCNfD_pc.
The new HPCC will be used for research across a variety of disciplines, including engineering, biological and earth and atmospheric sciences, mathematics and physics. The leading researchers at Purdue pooled their grants and provided a majority of the funding for the cluster, which is housed at Purdue's Mathematics Building on campus.
The Purdue supercomputer consists of 812 Dell PowerEdge 1950 dual quad-core computer nodes and is predicted to have a peak performance of more than 60 teraflops, which means it could perform more than 60 trillion operations in one second.
"This new supercomputer will enhance Purdue's research capabilities and support our efforts to make significant advances in a variety of areas, from designing new drugs and materials to learning the structures of disease-causing viruses," said Gerry McCartney, vice president for information technology and chief information officer, Purdue University. "The Dell servers will be used for research by scientists and engineers from across campus."
"Purdue is a wonderful example of a university investing in the technology tools it needs to conduct leading-edge research," said John Mullen, Dell vice president of higher education. "High-performance computing is supporting research that benefits society, and the work that Purdue researchers are driving will yield new insights and discoveries for years to come."
About Dell
Dell Inc. (NASDAQ: DELL) listens to customers and delivers innovative technology and services they trust and value. Uniquely enabled by its direct business model, Dell is a leading global systems and services company and No. 34 on the Fortune 500. For more information, visit http://www.dell.com, or to communicate directly with Dell via a variety of online channels, go to http://www.dell.com/conversations. To get Dell news direct, visit http://www.dell.com/RSS.
Dell is a trademark of Dell Inc.
Dell disclaims any proprietary interest in the marks and names of others.
Links To: