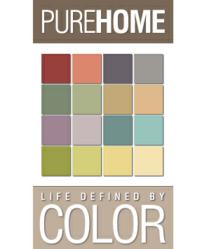 When I was introduced to Pure Home, the concept of offering the consumer informed recommendations for all of their home decor needs was thrilling and so easy to understand.
Seattle, WA (Vocus/PRWEB) March 16, 2011
Home decor content syndicator PureHome.com is developing their social commerce trading hub for the launch of their beta later this spring. Business development and sales gurus Jeff Patton and Mary Van Orman recently joined the Pure Home Corporation team. Both Patton and Van Orman will be actively involved in the business development strategies and outreach to national, regional, and local brand partners for participation in the marketplace of home decor ideas and products recommendations to Pure Home users.
Jeff Patton, Vice President of Corporate Development for Pure Home, is a veteran of numerous big names in the corporate sector, including serving as the Director of Business Services at Amazon.com and as the Corporate Procurement Manager for Microsoft. Patton has also worked in management consulting in more recent years. Similarly skilled, Mary Van Orman has many years of experience in management positions for consumer goods and apparel industries, and will be Pure Home's Vice President of Sales and Business Development. Van Orman is a former VP for Levi Strauss & Co. for 13 years, and was the director for Brady Marketing, one of America's top representative sales organizations for manufacturers of housewares.
According to Patton, Pure Home is presenting a platform for home decor merchants and brands to stay ahead of the growth presented by technological advances made in recent years. "In the home decor arena, Purehome.com has created an outstanding platform which offers nearly unlimited content directly relating to home decor consumers' interests, guides consumers to targeted recommendations for items they're looking for, and aggregates this consumer traffic to provide massive, targeted visibility for our brand partners' products and services," Patton said.
Mary Van Orman is also excited about the opportunities presented by Pure Home's social commerce trading hub for consumers and brands in the home decor industry. "When I was introduced to Pure Home, the concept of offering the consumer informed recommendations for all of their home decor needs was thrilling and so easy to understand. It is a need that has not been touched in the marketplace. I can't wait to grow relationships with our brand partners and add new ones, while helping them expand their customer base as well as their revenues," Van Orman said.
About Pure Home:
Pure Home is a social trading hub for the home decor industry, bridging the communications gap between buyer and seller by leveraging the Inspir™ Color Standard with their Contextual Search technology. Pure Home's breakthrough user experience provided on their unique social commerce site gives consumers greater confidence in their home decor decisions, while products from Pure Home's brand partners are available for algorithm-fueled recommendations to consumers. The breakthrough value proposition brought to the market by Pure Home's platform will result in the efficient balance of supply and demand in the home decor market. Unfiltered by the economics of scarcity and elevated by contextual matching, new markets and thousands of new customers will be opened to Pure Home's partner brands. For more information, visit the Pure Home web site at: http://www.purehome.com or the Pure Home blog at: http://blog.purehome.com.
# # #