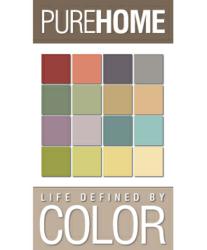 Microsoft's Azure platform is the clear choice to deploy a social commerce platform the size of PureHome.com.
Seattle, WA (Vocus/PRWEB) February 08, 2011
Pure Home - Seattle's latest stealth start-up to emerge with their much-anticipated social commerce trading hub - has announced they have chosen Microsoft's Windows Azure™ cloud to host their computing platform. Using patent-pending contextual search technology developed using .Net technologies, Pure Home provides an integral nexus between an ultra-personalized buying experience for consumers and hyper-targeted data their merchant partners need to expand their markets.
CJ Chaney, formerly senior product manager for MySpace, says that "Microsoft's Azure platform is the clear choice to deploy a social commerce platform the size of PureHome.com. They are able to leverage our existing investments in Microsoft's proven tools and technology. Since there was no learning curve or new languages to learn, Azure allowed Pure Home to rapidly jump from concept to production in just mere months." The same code that the company used to develop the app on a local basis is now deployed to the cloud with nearly zero modification.
"This is a big deal and we are pleased with the performance of Microsoft's cloud solution. Industry brands, large and small are trusting Pure Home with their social commerce strategy and as of today the same can be said for Microsoft Azure," says Pure Home's Founder and CEO, Barry Abraham.
With it's revolutionary color matching IP, Pure Home is poised to make a huge splash in a $300 billion Home Decor industry and revolutionize the way day-to-day transactions are made. The ability to scale rapidly was a paramount concern to the company, given their projected growth estimates. With its integrated computing and storage services, high level SLA and straightforward pricing, Azure provided Pure Home the confidence needed to support potentially tens of millions of new home decor customers.
About Pure Home:
Pure Home is a social trading hub for the home decor industry, bridging the communications gap between buyer and seller by leveraging the Inspir™ Color Standard with their patent pending Contextual Search technology. Pure Home is bringing symmetry to the flow of information in an extremely fragmented marketplace, with a breakthrough user experience - giving consumers greater confidence in their home decor decisions. As more manufacturers become part of PureHome.com's social commerce platform, more and more products are becoming available for algorithm-fueled recommendations to consumers. Ultimately, Pure Home's breakthrough value proposition will result in the efficient balance of supply and demand—unfiltered by the economics of scarcity, and elevated by contextual matching—opening new markets and customers to sellers regardless of their geography, sales volume or revenue-generating constraints while lowering transaction cost within the marketplace. For more information, visit the Pure Home web site at: http://www.purehome.com.
About Microsoft Windows Azure:
Windows Azure™ is a cloud services operating system that serves as the development, service hosting and service management environment for the Windows Azure platform. Windows Azure provides developers with on-demand compute and storage to host, scale, and manage web applications on the internet through Microsoft® datacenters. Windows Azure is a flexible platform that supports multiple languages and integrates with your existing on-premises environment. To build applications and services on Windows Azure, developers can use their existing Microsoft Visual Studio® expertise. In addition, Windows Azure supports popular standards, protocols and languages including SOAP, REST, XML, Java, PHP and Ruby. Windows Azure is now commercially available in 40 countries. For more information, visit the Mircrosoft Windows Azure web site at: http://www.microsoft.com/windowsazure.
###