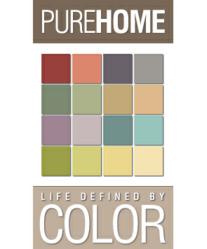 Emotional context is key to the consumer's happiness with their style and design at home.
Seattle, WA (PRWEB) May 04, 2011
As home decor brands attempt to increase their revenues and customer bases alongside other retail industries, they are consistently faced with a disconnect in communication with their consumers. Pure Home Corporation's founder and CEO Barry Abraham is hard at work trying to mend this problem of asymmetrical communication between buyer and seller by educating the industry about the epochal shift in the buying process of home decor consumers.
Abraham's Ebook (published on Pure Home's website earlier this year), entitled "A Marketplace of Ideas: Why the Future of Home Decor requires a Social Trading Hub on the Web" explains the key issues that home decor brands and merchants must understand in order to recapture and grow their customers and sales.
Pure Home is in the final stages of launching a unique social commerce trading hub - or specialty retail channel - to meet these needs within the home decor industry. The tech startup plans to have a specialized color selection process available to consumers later this quarter, with home furnishings, flooring, and accessories to follow through Pure Home's contextual product recommendation engine.
"We're launching our Inspir™ Color Selection process and contextual search technology to reach consumers exactly where they need the most guidance with their home decor decisions: with mood," Abraham said. "Emotional context is key to the consumer's happiness with their style and design at home."
According to Abraham, customers require communication about home decor products on an emotional needs-based level in order to feel confident and happy about their interior design decisions. Brands must also be active in the social marketplace - where their customers are regularly sharing ideas and content - and they must also provide a simple but contextual process for customers to go about making home decor decisions and purchases.
About Pure Home:
Pure Home is a social trading hub for the home decor industry, bridging the communications gap between buyer and seller by leveraging the Inspir™ Color Standard with their Contextual Search technology. Pure Home's breakthrough user experience provided on their unique social commerce site gives consumers greater confidence in their home decor decisions, while products from Pure Home's brand partners are available for algorithm-fueled recommendations to consumers. The breakthrough value proposition brought to the market by Pure Home's platform will result in the efficient balance of supply and demand in the home decor market. Unfiltered by the economics of scarcity and elevated by contextual matching, new markets and thousands of new customers will be opened to Pure Home's partner brands. For more information, visit the Pure Home web site at: http://www.purehome.com or the Pure Home blog at: http://blog.purehome.com.
###