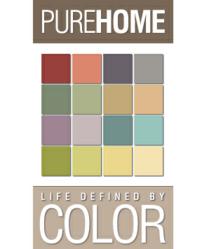 I'm excited to join this team of proven innovators and visionaries to develop the most natural user experience for the home decor shopper.
Seattle, WA (Vocus/PRWEB) April 13, 2011
As Pure Home Corporation continues to create the ultimate home decor user experience online, the company has hired Robert Lasker to spearhead that initiative from his extensive experience as an expert creator of breakthrough user experiences for female buyers online. Lasker has spent over 18 years perfecting his highly specialized trade-craft by designing successful interactive initiatives for leading firms, including Amazon, Vulcan, Microsoft, RealNetworks, Kodak, Qualcomm, Connexion by Boeing and Cingular/AT&T.
Pure Home has created a social commerce platform that eliminates the stress and anxiety that DIY consumers experience with home decor decisions such as paint color choice, style, product coordination, and more. The beta version of Pure Home Corporation's platform is in development for a May 2011 launch.
Lasker will leverage his unique design experience with user-centered and visual interface design to achieve a consumer experience on Pure Home's platform that is sophisticated in design, simple and easy to use, and fun in nature. This radical change in the home decor marketplace is critical for the success of industry brands to reach their primarily female consumers, who are now shopping online with recommendations and interaction from their social networks.
"I'm excited to join this team of proven innovators and visionaries to develop the most natural user experience for the home decor shopper," Lasker said. "For far too long, the DIY consumers have had to tolerate an extremely complex and poor buying experience when making home decoration purchases, so it will not be hard to exceed their expectations. However we will blow them away with our revolutionary platform while expanding the available market for our brand partners."
Pure Home's leadership is enthusiastic about the skills Robert Lasker brings to the company. "We're thrilled to have Robert on our team," said Founder and CEO Barry Abraham. "He really understands how "she" shops and where we need to be with the design and development of the user interface. Robert has the perfect skill-set to get us there quickly and effectively. You will love it when you see it."
About Pure Home:
Pure Home is a social trading hub for the home decor industry, bridging the communications gap between buyer and seller by leveraging the Inspir™ Color Standard with their Contextual Search technology. Pure Home's breakthrough user experience provided on their unique social commerce site gives consumers greater confidence in their home decor decisions, while products from Pure Home's brand partners are available for algorithm-fueled recommendations to consumers. The breakthrough value proposition brought to the market by Pure Home's platform will result in the efficient balance of supply and demand in the home decor market. Unfiltered by the economics of scarcity and elevated by contextual matching, new markets and thousands of new customers will be opened to Pure Home's partner brands. For more information, visit the Pure Home web site at: http://www.purehome.com or the Pure Home blog at: http://blog.purehome.com.
###