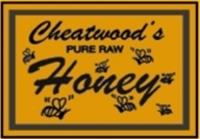 Our honey is pure and we never add anything and we also always use only USDA Grade-A American grown honey
Sapulpa, OK (Vocus) November 8, 2010
Cheatwood, Limited announces the launch of their website. "Cheatwood's Honey brand has never really put a large focus on marketing, particularly e-commerce because its following was primarily based on regional retail customers and word-of-mouth loyal consumer recommendations. Cheatwood's new website and e-commerce focus is another way to serve their already loyal consumer while gaining awareness of new untapped potential consumers via the internet," said Amy Campbell, Owner and Director of All that Happens at The Red Checker, LLC, and the marketing consultant for Cheatwood's brand.
"Our honey is pure and we never add anything and we also always use only USDA Grade-A American grown honey," said Tim Holman, VP of Business Development for Cheatwood's. "Our uncompromising pursuit for the highest quality honey is the secret to Cheatwood's light-colored, mild flavor and why our honey is the best compliment to many food and drink items. We also have light molasses available as well," stated Holman. "We know some loyal customers have moved around a fair bit or visited the area but cannot get the product in their local marketplace," Holman continues, "and though we've grown our distribution considerably through distribution channels such as WalMart Neighborhood Markets, Whole Foods and Valu-Merchandisers and Kehe Distributors over the last 10 years, we realize the vast majority of our consumers are now communicating and buying hard to locate items over the internet. We want to be sure we are accessible to customers who already know about the quality of our products as well as reach a new consumer."
With the e-commerce element of their website, they are able to offer shipping within North America and also provide the kind of friendly customer service Cheatwood's has come to be known for. "We are not looking to get rich on the internet, we just want to be convenient to consumers and enable them to find Cheatwood's Pure Raw Honey when looking for a 100% American-made pure raw honey online when they don't have retail access. Our primary e-commerce consumers will be our already loyal customers and those looking for healthful alternatives to sugar without sacrificing that deliciously sweet and mild flavor found in the Cheatwood gold-label product," said Holman.
About Cheatwood's Honey
Cheatwood's originated in Maud, OK, when Bud and Hazel Cheatwood began processing locally grown pure clover leaf pollinated honey. In the late 1970's the Cheatwood's brand went statewide through the efforts of Don "BEAR" Price who spent 9 years pioneering the brand in the state of Oklahoma. Later, the production facilities were moved to Holdenville, OK. Cheatwood's Honey was acquired by the Holman family in 1991 and production facilities are now based in Sapulpa, OK. Today, Cheatwood's Honey is still made from the finest 100% USDA Grade-A Pure Raw Honey. Acquired in 1991 by the Holman family and distributed in the mid and southwest, Cheatwood's is a privately held pure, raw honey manufacturing company whose mission is to make the Cheatwood honey the freshest USDA Grade A pure raw honey available at the best price possible to the consumer. Inquiries into products and health benefits should be addressed to Cheatwood's customer service at: (800) 281-1352.
# # #