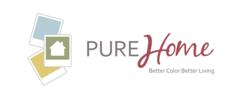 These photos are just the finishing touch on the high-end design and experience we're going to offer on our site.
Seattle, WA (PRWEB) September 14, 2011
Pure Home Corporation has been gearing up for a launch that is sure to transform the home decor industry, and as part of that process, they have entered into a partnership with Eric Roth Photography. Roth's high-end, acclaimed interior photos span the range of styles and rooms that users will be designing on the Pure Home platform, which is set to launch in October 2011.
With over 30 years of experience, Eric Roth has developed a strong presence in the home decor industry with his beautiful photography and diverse collection of home decor photos. His professionally-captured interior design settings have appeared in more than a dozen well-known industry magazines, including Elle Décor, House Beautiful, and Coastal Living. Roth's photos on PureHome.com will hold prime positions to inspire users with their home decor projects, and to enhance the design of Pure Home's unique platform.
"These photos are just the finishing touch on the high-end design and experience we're going to offer on our site," said Barry Abraham, founder and CEO of Pure Home Corporation. "It's just one more piece to transform how home decor consumers make their design decisions."
PureHome.com is focused on bringing do-it-yourself home decor consumers a platform that will support and appeal to each user's unique styles and tastes. Eric Roth Photography will further implement this emphasis on the user's experience through Roth's extensive array of photos of rooms and vignettes in all kinds of styles and colors. The high-quality, beautiful home decor photos from Roth's collection will add another touch of professional depth and visual design to Pure Home's platform, helping users to see greater design possibilities and inspiration for their own home.
About Eric Roth:
Eric Roth has been capturing life through a lens for over 30 years. His lens has guided him on local, national and international journeys. He specializes in high-end interiors but also offers lifestyle portraits, product and advertising photography. Eric's editorial client list is vast and includes the finest shelter publications. Eric also works with architects, designers and advertising clients. For more information visit the Eric Roth Photography website at: http://www.ericrothphoto.com.
About Pure Home:
Pure Home is a social trading hub for the home decor industry, bridging the communications gap between buyer and seller by leveraging the Inspir™ Color Standard with their Contextual Search technology. Pure Home's breakthrough user experience provided on their unique social commerce site gives consumers greater confidence in their home decor decisions, while products from Pure Home's brand partners are available for algorithm-fueled recommendations to consumers. The breakthrough value proposition brought to the market by Pure Home's platform will result in the efficient balance of supply and demand in the home decor market. Unfiltered by the economics of scarcity and elevated by contextual matching, new markets and thousands of new customers will be opened to Pure Home's partner brands. For more information, visit the Pure Home website at: http://www.purehome.com or the Pure Home blog at: http://blog.purehome.com.
###