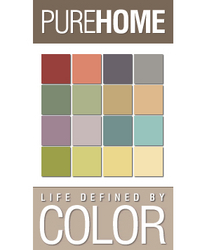 We're really trying to fix the problem of communications between buyer and seller by delivering a platform that gives both groups a common ground of understanding
Seattle, WA (Vocus) November 18, 2010
In response to the groundswell of change brought on by social media technologies, Pure Home Corporation has developed the first social trading hub on the web specifically focused on the home décor market. At the core of their revolutionary platform they are solving what economists call an asymmetrical flow of communication between consumers and suppliers of goods and services. As evidence by other trading hubs platforms, solving this chronic problem within and industry, both supply and demand will experience a reduction in overall transaction cost.
Pure Home's patent-pending contextual search technology bridges the communications gap between buyer and seller. This gap continues to be a critical problem in the buying process and has been accentuated by more consumers desiring to shop online for home décor items. Brands and merchants are still wasting valuable marketing dollars on direct one-way marketing that no longer works because consumers are beginning their buying process online and they ignore interruption marketing tactics.
"We're really trying to fix the problem of communications between buyer and seller by delivering a platform that gives both groups a common ground of understanding," said Barry Abraham, CEO of Pure Home Corporation. "By creating this social trading hub, we have made a strategic investment in a market for merchants to create a higher order relationship with consumers while lowering the overall transactions cost using color choice as the foundation to the solution."
The social trading platform provides a simple, sophisticated, and fun experience in home decor to each consumer. Pure Home's online contextual color tool employs a brief set of questions to derive a user's signature color palette, thus narrowing the field of millions of possible color combinations to a highly selected group of colors matched to develop a user's contextual profile.
This customized profile is used to position brands and their relevant products into the consumer's buying cycle. When manufacturers profile their products, the product data is standardized and normalized by a process called the. The Inspir™ Standard recommendation engine will then be able to match these profiles to a consumer's contextual profile, allowing "do-it-yourself" consumers, contractors and designers to source, select and purchase products. This technology allows lower transaction costs and provides a valuably simple process to both merchant and consumer.
About Pure Home:
Pure Home is a social trading hub for the home décor industry, bridging the communications gap between buyer and seller by leveraging the Inspir™ Color Standard with their patent pending Contextual Search technology. Pure Home is bringing symmetry to the flow of information in an extremely fragmented marketplace, with a breakthrough user experience - giving consumers greater confidence in their home décor decisions. As more manufacturers become part of Pure Home's social commerce platform, more and more products are becoming available for algorithm-fueled recommendations to consumers. Ultimately, Pure Home's breakthrough value proposition will result in the efficient balance of supply and demand—unfiltered by the economics of scarcity, and elevated by contextual matching—opening new markets and customers to sellers regardless of their geography, sales volume or revenue-generating constraints while lowering transaction cost within the marketplace.
For more information, visit the Pure Home web site at: http://www.purehome.com.
###