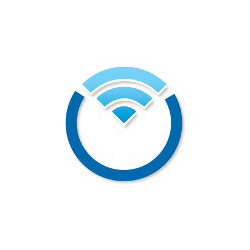 Google effectively put everyone on notice to take mobile seriously.
MADISON, WI (PRWEB) June 25, 2013
Pure Oxygen Labs, a mobile consulting and technology company, today released a mobile SEO risk assessment of the top 100 Fortune 500 companies. Following Google's recent announcement about upcoming changes to its mobile search algorithm, Pure Oxygen Labs used its proprietary diagnostic tools to evaluate the current state of mobile optimization for the Fortune 100. Disney, GE and JP Morgan are among a handful of companies that are well-positioned for Google's impending mobile SEO changes.
Key findings include:
● 2/3 risk ranking downgrades in Google for not serving mobile versions of indexed pages
● 1/3 serve some mobile content, but only 6% fully comply with Google's requirements
● Only 56% serve any mobile formatted content to smartphone searchers
"It's unclear how just how strict Google will be with regard to compliance," said Brian Klais, Founder and CEO of Pure Oxygen Labs and SEO automation pioneer. "For merchants preparing for the holiday season, the urgency to act is right now as a non-trivial amount of revenue could be at stake. Google effectively put everyone on notice to take mobile seriously."
With the proliferation of smart devices, mobile search is set to outpace desktop by 2015*. Forty-five percent of the Fortune 100 target smartphone users with dedicated mobile sites today, yet none of the companies studied fully comply with Google's mobile site requirements. The search giant also recommends that companies implement responsive design techniques to adapt how web pages are rendered on iPhone, Android and Blackberry devices. Pure Oxygen Labs' research revealed only 11% of the Fortune 100 currently target smartphone users via responsive design techniques.
For a full copy of the research, contact Pure Oxygen Labs at info(at)pureoxygenlabs(dot)com.
*Source: BIA/Kelsey, 2012.
About Brian Klais
Brian Klais helped pioneer Enterprise SEO Automation – and is now breaking new ground in mobile, search, and social marketing. As a successful practitioner working with many of the world's leading global brands, Brian has been developing high-performance marketing strategies and technology for more than a decade. Prior to Pure Oxygen Labs, Brian was COO and EVP of Search at SEO technology innovator Netconcepts. Under his leadership, Netconcepts became a domestic leader in SaaS SEO and defined what is now recognized by Forrester as "Enterprise SEO Automation." Brian led Netconcepts led to a successful merger with Covario in 2010. He is a columnist and contributor to Search Engine Land, Mobile Marketer, Multichannel Merchant and MarketingProfs and is a frequent speaker at OMMA, AdTech, AMA, SES, shop.org, Internet Retailer and others.
About Pure Oxygen Labs
Pure Oxygen Labs is a consulting and technology company concentrated on helping marketers dominate mobile search, connect their web and social apps, and link their physical and digital assets. Using the science of search, Pure Oxygen Labs develops technology solutions that optimize mobile media, increase app downloads and usage and drive more customer engagement. Founded in 2011 by search and mobile practitioner, Brian Klais, the company offers a full range of strategic services proven to boost the performance of mobile, search and social channels by as much as 400%.