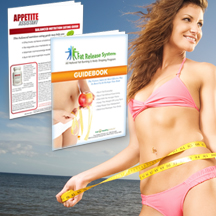 Following the FDA's approval of Qsymia, a new weight loss drug, True Healthy Products announced a new offer for individuals looking to lose weight.
(PRWEB) July 21, 2012
After the FDA approves new weight loss drug Qsymia, True Healthy Products announced a new offer for those inspired dieters looking to lose unwanted weight. The FDA asserts the new drug is intended for overweight and obese individuals that suffer from one or more of the following ailments; high blood pressure, high cholesterol, or type 2 diabetes. The Center for Disease Control and Prevention recently released statistics stating ⅓ of American adults are obese.
As many dieters turn their attention to the FDA's proclamation, all natural nutrition company True Healthy Products announces a new campaign designed to help dieters understand the positive impact their all natural approach to weight loss can have on those wanting to shed weight quickly. The new free informational reports are being launched on http://www.truehealthyproducts.com will help show dieters simple and effective ways to lose weight. The company hopes that those individuals, inspired by the FDA's most recent announcement, will look into their all natural approach to weight loss.
Dieters, health enthusiasts, and those individuals simply wanting to drop a few pounds can get free product reviews and free informational reports online at http://www.truehealthyproducts.com. The reports feature simple and effective weight loss tips, information on healthy eating, and describes how any dieter can burn fat and stay trim.
True Healthy Products is a nutrition company dedicated to offering the best customer service and latest products that range from all natural sports nutrition supplements, healthy dark chocolate, weight loss programs, revolutionary skin care and whole food vitamin supplements.
For more information visit: http://www.truehealthyproducts.com
Contact:
True Healthy Products
2460 N Courtenay Parkway, # 210
Merritt Island, FL 32953
888.400.2920