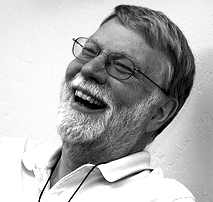 Registered attendees will receive a copy of JSB's new book, "A New Culture of Learning: Cultivating the Imagination for a World of Constant Change."
San Francisco, Calif. (PRWEB) October 12, 2011
As part of the ongoing Purpose-Driven Speaker Series, John Seely Brown (JSB) will be sharing his thoughts and research on intrinsic motivation, incentive systems, learning organizations, organizational design and facing new challenges during a talk in San Francisco. JSB is part scientist, part artist and part strategist, his views are unique and distinguished by a broad view of the human contexts in which technologies operate and a healthy skepticism about whether or not change always represents genuine progress. He is a visiting scholar at USC and the independent co-chairman of the Deloitte Center for the Edge. An extended discussion period with the audience will follow the formal talk.
Who:
This free event is sponsored by OpenText , a global leader in content management and social software, including OpenText Social Work Place which helps purpose-driven teams assemble, stay connected, and achieve breakthrough results.
Why:
JSB's talk in San Francisco is the third in a series by industry thought leaders focusing on how companies can become truly social and collaborative organizations.
Who Should Attend:
This talk is ideal for leaders of all types, whether in large companies, start-ups, government or non-profits. It will inspire attendees to find their purpose and learn how social media can play a key role in their success. Registered attendees will receive a copy of JSB's new book, "A New Culture of Learning: Cultivating the Imagination for a World of Constant Change."
When:
8:30-10:30 a.m. Talk begins at 9am. (Pacific time zone), October 18, 2011
Where:
Westin San Francisco Market Street, 50 Third St., San Francisco, CA. 94103
How:
Register online at http://jsb-purposebiz.eventbrite.com/ and follow the series on Facebook.
###