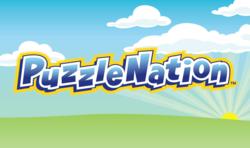 Our goal is to provide the highest quality, most engaging puzzle games on the web.
Norwalk, CT (PRWEB) October 11, 2011
PuzzleNation, a new online gaming community devoted to quality puzzle games, announced today the launch of its website puzzlenation.com. The new website offers free sample puzzles and feature-rich membership subscriptions.
Visitors to the site will find exciting original puzzle games such as Crossword Raiders, StarSpell, Tanglewords, and GuessWorks; as well as premium classic puzzles like Crosswords, Sudoku, and Word Search. Games may be played in single-player mode, where solvers can race against the clock to see how they stack up on the leaderboards; more competitive players may choose to play strategically in PuzzleNation's exclusive new two-player mode.
PuzzleNation offers a vibrant community where like-minded solvers can participate in forums, share news, and make new connections. Paying members can play without ad interruptions, save puzzles in progress, and track their progress on leaderboards. "Our goal is to provide the highest quality, most engaging puzzle games on the web," said PuzzleNation Managing Director Carla Lee Lewis. "We're dedicated to our membership of puzzle fans, who come together regularly for play, competition or relaxation, puzzle talk, fun and friendship."
To kick off the launch, PuzzleNation is offering $5 off the annual subscription fee of $29.95. A monthly subscription is also available for $4.95. Both packages offer a 14-day free trial period.
Among the unique puzzles offered are:

Crossword Raiders: Race against the clock to solve clues, grab treasures, and make a final escape.
StarSpell: Launch as many words as possible before time runs out.
GuessWorks: Build a quotation while solving various crossword-type clues in this Hangman-style game.
Tanglewords: Solve this reverse Word Search challenge, with only starting letters as a guide.
Play free sample puzzles and get additional information by visiting puzzlenation.com.
About PuzzleNation
PuzzleNation is an online community for puzzle lovers, featuring exclusive new interactive puzzle games and classic puzzles such as Crossword, Sudoku, and Word Search. Visitors to the PuzzleNation website may play sample games for free, or take advantage of feature-rich monthly or yearly subscriptions. Among other benefits, paying members enjoy unlimited ad-free puzzle play, the ability to save games in progress, solo or two-person competitive play, puzzle forums, and leaderboards. Based in Norwalk, CT, PuzzleNation online puzzles can be found at puzzlenation.com.
###