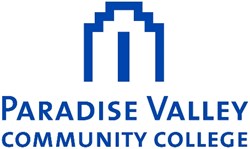 Phoenix, AZ (PRWEB) October 07, 2013
Are you looking for a job? Interested in discovering your passion? Paradise Valley Community College students and community members will have the opportunity to learn job search techniques and explore employment and internship opportunities during PVCC Career Week, Monday, Oct. 7, through Wednesday, Oct 9, 2013. Activities include workshops, résumé and cover letter coaching, and on-campus interviews with potential employers.
Schedule:
Discover Your Career Passion
Monday, Oct. 7, 7 – 8:30 pm, PVCC Buxton Library
Learning Soft Skills for the Workplace
Tuesday, Oct. 8, 12:30 – 1:45 pm, PVCC Buxton Library
Job Fair
Wednesday, Oct. 9, 10 am – 1 pm, Patayan Community Room, KSC Building
Employers will be on site to interview for internships and future employment opportunities. Dress appropriately and come prepared for a possible interview. Participating employers include GoDaddy, UHaul, The Phoenician Resort, The Home Depot, American Valet, and many more.
All Career Week activities are open to the community. Events are held at the Union Hills campus, located at 18401 North 32nd St., Phoenix, 85032.
Career Services at PVCC offers résumé and portfolio development and critiques, job search resources, career assessment, computer job search assistance and networking opportunities for students and community members. The office is located in the Kranitz Student Center – KSC 187. Individual appointments may be made and walk-ins are welcome Monday-Thursday until 4 pm, and Fridays up to 3 pm.
Founded in 1985, Paradise Valley Community College, one of the 10 regionally accredited Maricopa Community Colleges, has an annual enrollment of more than 14,195 students. The college offers transferable academic courses as well as job-specific occupational training. The Union Hills campus is located just west of SR 51 at 18401 N. 32nd Street, Phoenix, AZ 85032. PVCC at Black Mountain, serving the far north Valley, opened in August 2009. For more information, visit http://www.paradisevalley.edu or http://www.maricopa.edu.