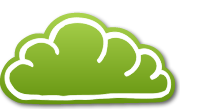 Python Cloud Servers balance affordability and efficiency. They allow the customer to be firmly in the driving seat.
Watford, UK (PRWEB UK) 9 May 2012
The new Python Cloud Server provides businesses with more access to greater computing power than ever before thanks to cloud computing and the services of third parties such as Python Cloud Servers. By harnessing the power of such services, businesses from SMEs to large enterprises can eliminate wasteful practice and improve hardware utilisation, no longer needing to buy hardware or software or have the expensive skills and resources needed to manage IT in-house. Instead businesses pay for what cloud-based services they use, removing the need to make large, one-off investments. Indeed, recent Gartner research (Gartner Executive Programs, January 2012) showed that SMEs are placing cloud computing within the top three of their future technology priorities.
It is in response to just such research that the Python Cloud Server service has been launched. Tim Poultney, CEO of Veber and Python states that: "The scalability of cloud computing, the increased business agility which it brings and the cost savings are irrefutable for the modern business. Python Cloud Servers provide a powerful tool not just for SMEs but for larger enterprises too. They balance affordability and efficiency, which are so important in business, and allow the customer to be firmly in the driving seat."
The Python Cloud Server is based on the premise that each business is unique. All businesses have varying concerns, constraints, priorities and comfort levels: hence the flexible nature of Python Cloud services. The list of cloud advantages is a long one – efficiency, flexibility, scalability, resilience, high levels of redundancy, affordability and security to name a few. Once users take the matter of minutes needed to deploy a Python Server, they will have access to a clean, easy-to-navigate interface and a host of free features which users often have to pay extra for elsewhere such as firewall configuration, load-balancing deployment and a choice of Windows/Linux/Unix operating systems. It's at this point that the efficiency of the Python Cloud comes into its own. Users will be able to configure their Python Cloud Server(s) exactly how they want, add or remove instances with the focus on the end of result of achieving uninterrupted access to vital systems and data through an interface which provides instant visibility and provisioning capabilities.
Impatient to get started? All Python's Cloud services can be found at http://www.python.co.uk and setting up an account takes typically just a few minutes. Python also offers incredibly powerful Cloud Backup services available in three specification levels designed to suit a variety of business customers. If it's a more traditional Dedicated Server solution that users require, or indeed a more supported Cloud Hosting solution, Python's sister company Veber can help.
Media Contact
James Robinson
Jamesr(at)python(dot)co(dot)uk
020 33 55 2121