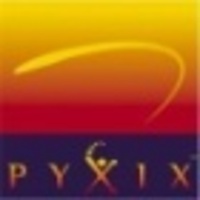 Our mission is to eliminate the barriers - including geographic and technological barriers - that separate the artist from the audience. This benefits both: artists can share their work without going through intermediaries, and audiences can participate in the creative process by providing feedback
LAS VEGAS (PRWEB) January 9, 2008
This means that viewers of the Pyxix entertainment channels can download iPod video, PSP movies and Zune downloads to portable players, and 3gp files to smart phones.
Pyxix "Connecting Artist to Audience"
"Now Pyxix is making it possible for artists to share their content directly with audiences worldwide via mobile technology," said Pyxix CEO Amit Tripathi from CES, the International Consumer Electronics Show taking place in Las Vegas. Pyxix already supports broadband technology for viewing videos on PCs, and produces content for film, TV and DVDs.
"Entertainment has truly gone mobile in rapidly developing economies, such as India and China, where it has leapfrogged traditional technologies (TV and PCs)," he explained from CES.
"People use their mobile phones and portable devices to view films and shorts, play games, as well as social network. This is rapidly becoming a global phenomenon as technology spreads and content expands," Tripathi said at CES.
"Our mission is to eliminate the barriers - including geographic and technological barriers - that separate the artist from the audience. This benefits both: artists can share their work without going through intermediaries, and audiences can participate in the creative process by providing feedback," Tripathi added at CES.
3 Pyxix entertainment channels to provide mobile content
The first Pyxix entertainment channel to implement downloading of video files to portable devices and smart phones is Urbanchillers.com(R), "The original home of fear." Viewers can subscribe to the site's RSS stream and have PSP movies and iPod video delivered directly to their PlayStation Portable, iPod or ZUNE. They can also download 3gp videos to their smart phone.
In addition to Urbanchillers(R), these capabilities are being added to other Pyxix channels, including DocuPyx(TM), ComedyPop(TM) and the soon-to-be-launched music channel.
Uploading also enhanced
At CES, Pyxix also announced enhanced uploading capability, making it faster and easier for artists to share their work with the world, instantly. The new Pyxix uploading technology allows artists and fans to connect directly, opening the door to global collaboration, thereby building a vibrant network of ideas and art from any genre, in any language. DocuPyx is the first Pyxix channel to implement the new uploading technology. Urbanchillers, ComedyPop and the coming music channel will follow.
About Pyxix Corporation
Pyxix(R) Corporation, a Los Angeles based diversified media company, is on a mission to improve communication, awareness and understanding among people throughout the world by "Connecting Artist To Audience." Pyxix harnesses content, technology and services to aggregate, create and deliver high quality original content. Pyxix, pronounced "pik-ses," produces feature films, short films, video clips, scripts, education, documentaries and commercial programs for traditional, online and mobile entertainment. Pyxix has three entertainment channels (Urbanchillers(R), ComedyPop(TM) and DocuPyx(TM)) and will soon launch a music channel. Pyxix also has a social and collaborative network for artists and their fans. For more information, visit http://www.pyxix.net.