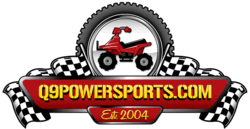 Saving you hard earned dollars, just makes a whole lot of cents!
Madison, WI (PRWEB) May 03, 2012
With today's spiraling economy everyone is looking for some kind of relief and that relief can be found in a vehicle that gives you excellent gas mileage. A 50cc Moped fills that requirement very nicely, but not only because it typically gets 100MPG on average, which could mean a very substantial savings over a few months, but it also comes with many other cost saving advantages.
Mopeds are economically priced now days for under $900, unless there is a need for a designer or higher end name brand moped, which can range in price from $1500-$3000. Compared to an automobile, maintenance expenses on mopeds are minimal, which offers another nice savings in itself. Think about it, how much was spent on automobile maintenance last year? Another area of savings is Insurance costs, which are dramatically reduced by 75% or more verses the cost of car insurance. Typically scooter insurance is very inexpensive compared to other types of vehicles.
Q9 PowerSports makes it effortless when it comes to updating your old moped, or purchasing a new 2012 Moped, they also make it easy on the wallet by offering up to 52% off the manufacturer suggested MSRP price for the entire 2012 year. In addition to rock bottom pricing, receive this moped with Free Shipping anywhere in the United States.
Q9 PowerSports also offer Utility ATVs, Kids ATVs, Youth ATVs, Dirt bikes, Go karts and Mopeds. Those interested in purchasing, Q9 offers sales straight to the general public. Those who are not local to one of their warehouse locations can still have access to their affordable products online through their websites where all their Powersports products can be shipped directly to you, anywhere in the USA, Free of charge.
Chinese 50cc Mopeds has become popular around the country for many men, women, boys, girls, Hunters, campers, students, fishermen, families, farmers, Government officials, Police, and Military personnel which all have benefited from their affordable cheap priced machines.
So if it's the benefit of savings that an economical moped can offer or just looking for some affordable family fun for kids, Q9 PowerSports can help with their new 2012 line of Youth ATVs & other affordable priced Powersports machines this year. For more information call toll free 1-888-252-9250.