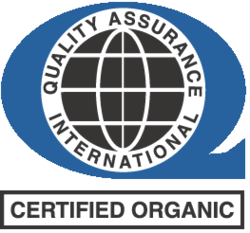 Anaheim, Calif. (Vocus/PRWEB) March 09, 2011
Jaclyn Bowen, General Manager of QAI (Quality Assurance International), a leading organic certifier, will participate in two seminars at Natural Products Expo West 2011, the world's largest natural, organic and healthy products trade show being held this week at the Anaheim Convention Center. Bowen's topics will include Gluten Free Certification and sustainability.
WHO: QAI General Manager Jaclyn Bowen
WHY: The markets for organic, natural, gluten-free and "green" products continue to grow. Attend the QAI presentations to stay current on trends and opportunities.
WHAT, WHEN and WHERE:
Time: Fri., Mar. 11, 9:30 – 10:45 a.m.
Location: Room 207A
Seminar: Gluten-Free on the Menu: Expanding Your Customer Base and Uncovering Opportunities – QAI General Manager Jaclyn Bowen, panelist
The Nitty Gritty: Testing, Labeling and Packaging – This panel will consist of five gluten-free market experts and industry leaders who will speak to their individual areas of expertise, all related to producing, marketing and selling gluten-free products successfully. The session will discuss celiac disease as a medical necessity, provide an overview of the gluten-free consumer and will also touch on various gluten-free food production, marketing and merchandizing models.
Time: Sat., Mar. 12, 11:45 a.m. – 1:00 p.m.
Location: Ballroom A
Seminar: Water is the New Gold– QAI General Manager Jaclyn Bowen, panelist
Bowen will outline steps QAI, and parent company NSF International, took to reduce waste, cost, and pollution and conserve water. NSF International offers multiple sustainability services to help companies verify environmental performance, such as ISO 14001 Environmental Management Systems Registration, Sustainable Product Certification to help measure and verify the environmental and social claims of products and Sustainably Standards Development via the National Center for Sustainability Standards.
For more information and to arrange an interview with Jaclyn Bowen, contact houlahan(at)nsf(dot)org or 734-913-5723 or stop by booth #2734.
About QAI: Founded in 1989, QAI (Quality Assurance International) is the leading provider of organic certification services worldwide verifying organic integrity throughout the supply chain. Additional certification services include kosher, food safety, non-GMO, social responsibility and natural certification for personal care products. QAI remains dedicated to a healthy lifestyle and the environment, while providing educational outreach to the organic community and consumers. Headquartered in San Diego, Calif., the company has grown to include operations in the U.S., Canada, Japan and the European Union. For more information, visit http://www.qai-inc.com.
CONTACT: Greta Houlahan
Phone: 734-913-5723
Email: houlahan(at)nsf(dot)org
###