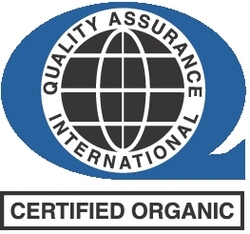 Dubai, United Arab Emirates (Vocus) February 11, 2009
WHAT: Joe Smillie, Quality Assurance International (QAI) Senior Vice President, will discuss how an additional level of scrutiny is involved in terms of food safety when it comes to organic foods at GULFOOD 2009.
WHEN: 26 February 2009, 11:00 a.m. to 12:30 p.m.
WHERE: GULFOOD 2009, Dubai International Convention and Exhibition Centre, Dubai. One of the world's top exhibitions for the food, drink, foodservice and hospitality industry, GULFOOD is organized by the Dubai Government and supported by the International Association for Food Protection (IAFP).
WHO SHOULD ATTEND: Food and beverage manufacturers, organic retailers, importers, suppliers and industry organizations are encouraged to attend.
BACKGROUND ON SPEAKER:
Joe Smillie is the Senior Vice President of Quality Assurance International, a San Diego, California-based certification agency. He manages the company's eastern U.S. and Canada sales, operations, government regulatory affairs, and international business development. He has been involved in the organic movement and industry since 1975 as a farmer, inspector, consultant, author and certification agent. Smillie has become a recognized authority on all aspects of organic production, National Organic Program (NOP) regulations and international trade. He has been instrumental in protecting the integrity of organic products and advancing the growth of the organic industry. In January 2006, he was appointed to the National Organic Standards Board to serve a five-year term as the certification representative.
For additional information on GULFOOD 2009, visit http://www.gulfood.com.
Quality Assurance International (QAI, Inc.), founded in 1989, is the organic industry leader in certification services with operations in the U.S., Canada, Japan and the European Union. Clients include agricultural producers, food processing facilities, integrated manufacturing operations, contract packing operations, traders, distributors, and retailers. QAI's programs verify organic compliance at every link of the product handling chain, thus assuring consumers that product integrity is preserved in the marketplace. QAI is a pioneer in the organic industry and remains dedicated to fostering sustainable agriculture and promoting a healthy planet. For more information, visit http://www.qai-inc.com.
Contact: Julie Lunn
The Fresh Ideas Group
Tel: 303-449-2108 x 10
Email: Julie (at) freshideasgroup (dot) com
# # #