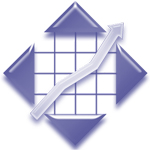 Buffalo Grove, IL (PRWEB) September 08, 2011
QCSS Inc, a Chicago based call center, can respond quickly to emergency situations. They are currently working with local companies in hopes of repairing the storm damage in the Chicagoland area. They're connecting local Chicago businesses with insurance companies and construction contractors to help repair the storm damage from this summer's hail and wind storms.
The storms produced golf and baseball sized hail as it blew through the Chicago area with 60 mile per hour winds. The storm brought down trees, dented cars, delayed trains and airlines, left thousands without power for several days, and caused significant damage to homes and businesses in the area. The calling campaigns are designed to help Chicagoland businesses find the appropriate resources needed to deal with the storm damage of the summer.
QCSS Inc will also begin calling campaigns in North Carolina—to help with the storm damage of Hurricane Irene.
The hurricanes hit North Carolina on August 27 and continued toward southeastern Virginia. Hurricane Irene hit New Jersey and New York the following morning causing flood damage all over New England. The strong winds caused tree damage and power outages.
In response to the hurricane, New Jersey set up a call center staffed by health experts from Departments of Epidemiology, Environmental, and Occupational Health, designed to tackle the needs of those affected by Hurricane Irene. The call center is to provide information about the prevention and treatment of mold and the proper disposal of spoiled food, as well as inform the hurricane victims about water that needs to be treated for safe usage.
Though the storm has passed, "work is far from done," stated Gail McGovern, Red Cross President and CEO. The Red Cross plans to continue with their efforts for the next several weeks providing food, shelter, and assistance to the hurricane victims.
The Red Cross has operated in more than 800 shelters, assisting approximately 35,000 people. They've also arranged for 1.3 million meals from various vendors in North Carolina, Maryland, Virginia, New Jersey, and New York.
Read more: http://www.suntimes.com/news/metro/6271550-418/video-storms-hail-hit-chicago-area.html
http://contactcenterworld.com/view/contact-center-news/nj-opens-call-center-for-public-health-concerns-after-flooding.aspx
http://www.redcross.org/portal/site/en/menuitem.94aae335470e233f6cf911df43181aa0/?vgnextoid=48386f0492712310VgnVCM10000089f0870aRCRD
###