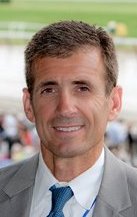 Qmadix has achieved incredible growth since their start, about three years ago, and continues to expand.
Panorama City, California (PRWEB) August 21, 2012
Qmadix, known as a leader in tech gadgets and accessories, proudly announces their newest addition to the team, Kostas Hatzikoutelis, as the Director of Strategic Partnerships.
Kostas, an industry veteran of the wireless industry for over 20 years has served as Director of Sales and Executive Vice President in the distribution space servicing Tier 1 and 2 national providers, regional carriers along with major indirect agents and dealers. He has earned a Master of Business Administration from Madison University.
"I'm honored to join such an experienced team that focuses on product innovation and exceeding customers' expectations; this is a great fit and I'm looking forward to working with good friends and former associates," noted Mr. Hatzikoutelis.
Kostas lives in Atlanta, Georgia with his wife of 21 years and their three children, Stephen (19), Alexander (14) and Tiffany (12). He will add an additional Qmadix presence on the eastern coast of the US.
About Us:
Qmadix has a proven track record in developing and implementing effective accessory programs across all major channels, including Mobile Network Operators, Dealer Agents, Distributors and National Retailers. Our focus is to help our partners become more profitable by providing innovative products and backing them with value-added programs such as education, training, vendor managed inventory (VMI), private label branding and fulfillment services to enhance the support to our customers. We have built our business from the ground up and have continued to grow and evolve in the accessory industry.
Qmadix's team is dedicated leaders with over 20 years of success in the accessory industry. Their long-standing commitment to providing quality products and innovative solutions has always been the cornerstone of the Qmadix philosophy.
For more information about Qmadix or any mobile accessories, please visit http://www.qmadix.com
Contact Us:
Qmadix
14350 Arminta Street
Panorama City, CA 91402
Phone: 818-988-4300
General: info(at)qmadix(dot)com
Media: media(at)qmadix(dot)com
Copyright © 2012 Qmadix, Inc. All rights reserved. Qmadix ® is a registered trademark of Qmadix, Inc. and all other Qmadix product and service names and slogans are trademarks or registered trademarks of Qmadix, Inc. Other product and company names mentioned herein may be trademarks and/or registered trademarks of their respective owners.
Brandon Lippincott
Qmadix
866-449-7979