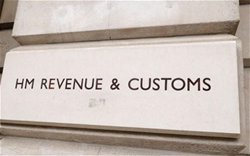 London, UK (PRWEB UK) 6 June 2013
Pryce Warner International Group – Extensive changes have been made to the Qualifying Recognised Overseas Pension Schemes reporting forms that must be regularly submitted to HMRC.
The majority of these draft changes involve adding or amending questions.
Though the changes have been introduced, it is not yet clear whether these new reporting procedures would come into force immediately or with the new tax year.
Below is a form-by-form breakdown of the changes.
APSS 251
Is the QROPS a public service scheme?
APSS 251A
No new information is required – but the time limit for reporting is 30 days after a QROPS scheme details were changed or a mistake in the documentation was spotted. HMRC also has the freedom to negotiate time limits with QROPS managers.
APSS 251B
Question 10 – if the QROPS holder does not have a UK national insurance number, any HMRC reference number can be used in its place.
APSS 253
A new question asking for the date the member left Britain has been added, and members now also need to confirm that their home address is outside the UK.
As in the APSS 251B form, any HMRC reference number may be used in place of a national insurance number. The form also now asks for the member's full date of birth and whether any funds remain to be transferred after a payment has been made.
HMRC are also now asking for the name, address and national insurance number of anyone that received a members pension payments after the death of the original member.
Though the reporting requirements have changed slightly, after ten years of living outside of the UK members no longer need to submit these reporting requirements.