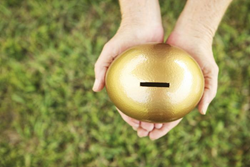 ...expats are increasingly recognizing the myriad benefits of a QROPS over a UK-based pension.
London, UK (PRWEB UK) 8 June 2013
Pryce Warner International Group – According to an impact assessment study released by HMRC on QROPS overseas pensions, roughly 10,000 pension holders and a further 10,000 pension administrators, will be affected by future changes to QROPS regulations.
This reveals the scope of the QROPS pension industry to cover around 10,000 overseas pension transfers every year.
David Retikin, Director of Operations for Pryce Warner International Group, commented: "The revelation that a total of 10 000 expats are moving their pensions to a QROPS is highly encouraging. It shows the full extent to which expats are increasingly recognizing the myriad benefits of a QROPS over a UK-based pension."
The study also revealed the modus operandi of HMRC when drafting and implementing further regulations, ensuring that expats do not gain any tax advantages when transferring their pension.
There are a number of QROPS benefits of which better tax treatment can be one, so further changes by HMRC would not significantly reduce the value of a QROPS over the coming years. Another highly important benefit is that the pension is denominated in the holder's local currency, saving them thousands of pounds on exchange fees.
Another important element HMRC are pursuing in further regulations is electronic submission of reports by fund managers. The document reads: "Legislation will also be introduced to set out in more detail the information that is required of scheme managers of QROPS and former QROPS. Legislation will also enable scheme managers of former QROPS to supply information electronically," said the HMRC impact assessment.
Due to changes to QROPS rules last year, 300 QROPS schemes became de-listed, which means managers of those schemes will not be affected by the new rules. However, these funds will not be allowed to receive additional fund transfers from UK-based schemes.
This creates a compelling reason for anyone with a QROPS based in Guersney to transfer their scheme to a Cyprus QROPS or a Malta QROPS, where they can add new funds and also enjoy greater local scrutiny and security.