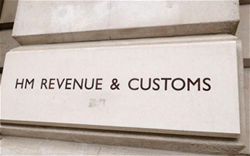 There is some speculation and concern that whatever the outcome, it will be bad for the industry, but in practice legitimate QROPS will not necessarily see much of a change
London, UK (PRWEB UK) 28 June 2013
According to the Financial Times, on Friday 21st of June at the Royal Courts of Justice (case number CO/5791/2012) HMRC (Her Majesty's Revenue and Customs) withdrew assessments over a de-listed QROPS (Qualified Recognised Overseas Pension Scheme) scheme in Singapore.
HMRC attempted to withdraw from the case and settle, which would have potentially meant avoiding losing and therefore setting a legal precedent that would have allowed other de-listed schemes to challenge HMRC.
However, the judge presiding over the case demanded that HMRC issue a detailed QROPS policy statement before the 12th of July otherwise the withdrawal will not be allowed.
David Retikin, Director of Operations at Pryce Warner International Group, commented: "This case has in one form or another been going on for several years, and it is encouraging that it is finally achieving some closure. Withdrawing would have presumably have left HMRC's regulations as they stand. It seems a very prescient move by the judge to require HMRC to provide a policy statement so that the exact legal framework can be set in place going forward."
He continued: "There is some speculation and concern that whatever the outcome, it will be bad for the industry, but in practice legitimate QROPS will not necessarily see much of a change other than perhaps some additional administrative formalities."
Simon Tyler of Pinsent Masons, the law firm behind Out-Law.com, commented: "If HMRC is to publish a list, that list can be expected to provide information that others can rely on. If pensions administrators can see that a scheme is listed, they should not have to pay penal tax if HMRC shouldn't have included that scheme on its list. HMRC's aggressive approach has cast a poor light on its operations, and it will now have to pay all the legal costs incurred in this sorry tale."