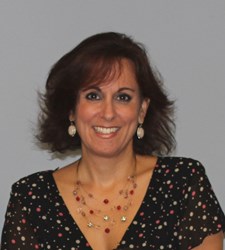 Wethersfield, CT (PRWEB) October 11, 2013
Qualidigm, the national healthcare consulting company in Wethersfield, Conn., announced today that Michele Kelvey-Albert, MPH, CHES, CPEHR, director of consulting services, is the first in Connecticut to earn the Patient-Centered Medical Home (PCMH) Content Expert Certification from the National Committee on Quality Assurance (NCQA).
NCQA's Patient-Centered Medical Home Content Expert Certification is a distinction that highlights an individual's comprehensive knowledge of the NCQA's standards of excellence in the application process and documentation requirements of the PCMH Recognition Program. This professional credential identifies an individual as an expert in the field and enables them to provide support and training to medical practices seeking to obtain recognition as a Patient-Centered Medical Home.
PCMH Certified Content Experts™ are required to complete two NCQA educational seminars, pass a comprehensive exam and commit to continuous learning and recertification to maintain the credential.
"I am proud of Michele for achieving the honor of being certified as Connecticut's first PCMH content expert and for her commitment to helping clinicians deliver high quality care," said Tim Elwell, Qualidigm president and CEO. "Michele and her team have assisted more than 400 clinicians who have either achieved or are working toward PCHM recognition status. The work Michelle's team is doing with clinicians exemplifies Qualidigm's commitment to help medical practices transform to a progressive model of care known to improve patient outcomes."
In addition to working closely with primary and specialty care practices to transform their practices, Kelvey-Albert manages ambulatory care initiatives in support of the Centers for Medicare & Medicaid Services contract held by Qualidigm as Connecticut's Quality Improvement Organization (QIO). She has more than 15 years of extensive experience in healthcare quality improvement and earned a Master's of Public Health Degree from Southern Connecticut State University in New Haven, Conn.
About Qualidigm:
Qualidigm's mission is to advance the quality, safety and cost-effectiveness of healthcare. The company provides consulting services to public and private sector clients nationwide. These services include consulting, data analysis, health information technology, patient safety, quality improvement and utilization review. In addition to helping primary and specialty care practices achieve PCMH status, Qualidigm offers individual practice consultation related to Meaningful Use of electronic health records and advanced practice transformation. These services better position medical practices to provide high quality patient care and achieve quality outcomes. http://www.qualidigm.org
About the NCQA:
The National Committee for Quality Assurance is a private, not-for-profit organization dedicated to improving healthcare quality. Since its founding in 1990, NCQA has been a central figure in driving improvement throughout the healthcare system, helping to elevate the issue of healthcare quality to the top of the national agenda. The NCQA seal is a widely recognized symbol of quality. http://www.ncqa.org